Overview
Any Atrium user with Admin access has the ability to update the org chart, change Salesforce mappings, set up integrations, refine Slack and email broadcasts, and edit company details, all from the menu dropdown under their name in the upper-right corner of their Atrium instance.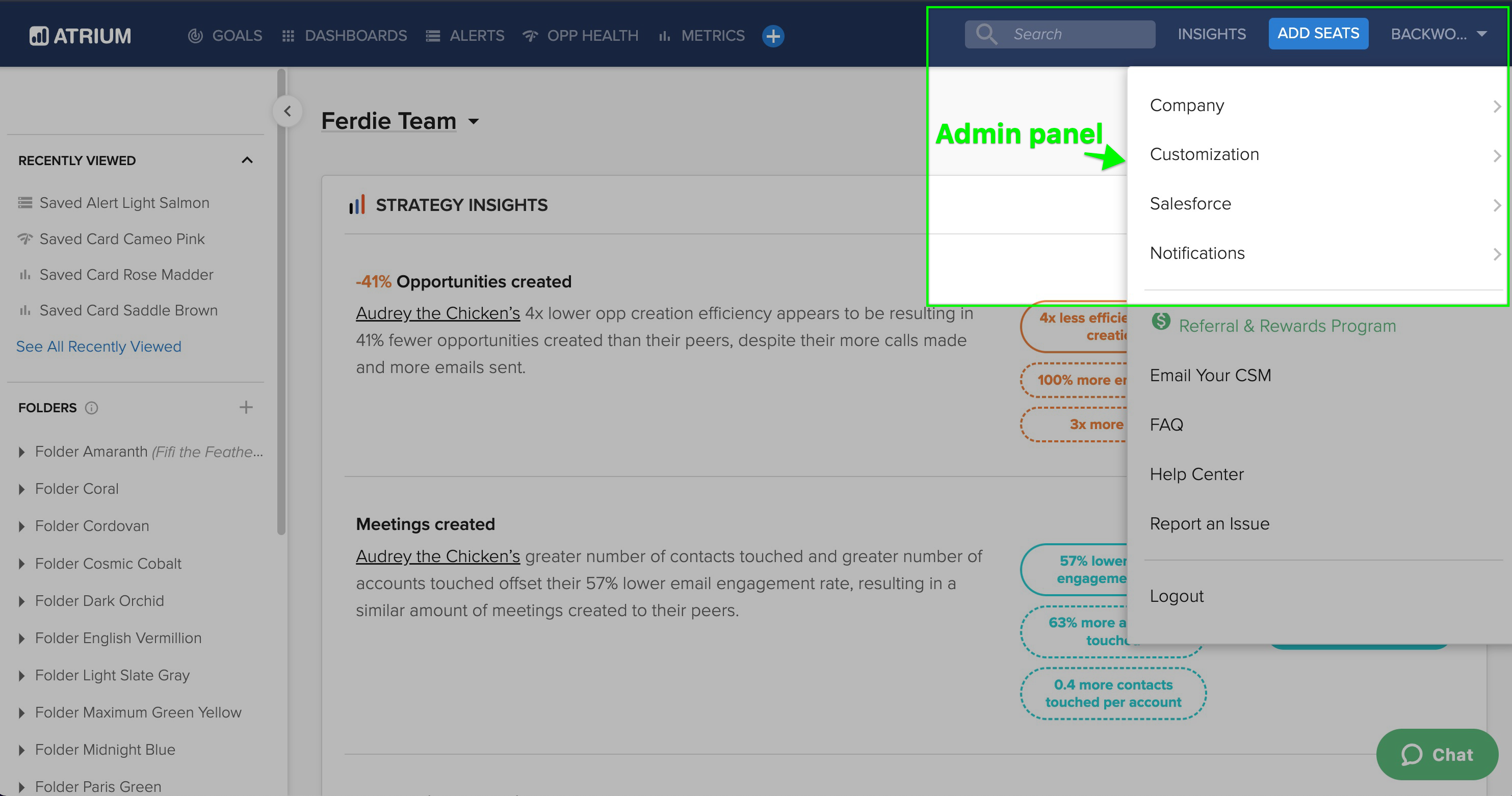 This Admin Toolkit contains 1-2 minute videos that walk admins through the common scenarios an admin user will experience in Atrium!
Table of Contents
How to Make Changes to your Atrium Org Chart
Let's first check your current org structure and how the hierarchy is visualized. 
Now that you know how the hierarchy is organized, where do you go to make changes to the team structure? 
Now that you are familiar with where to make team structure changes, do you have questions on what is the appropriate segment and discipline? 
Do you have a new member of the team - whether individual contributor (IC) or a new manager that has joined the team that you need to add into Atrium?
Has a rep changed teams, has someone been promoted or a team member no longer with the company?
Do you need to customize your team names or group reps together on teams that have different Atrium segments and disciplines? 
How to Configure and Distribute Atrium Resources
Do you want to set up an automated Slack or email broadcast of a single metric?