Atrium's new Sales Coach is an AI-driven sales management assistant that provides contextual, practical metrics interpretation and concrete coaching next steps, helping sales managers more easily and quickly improve team performance.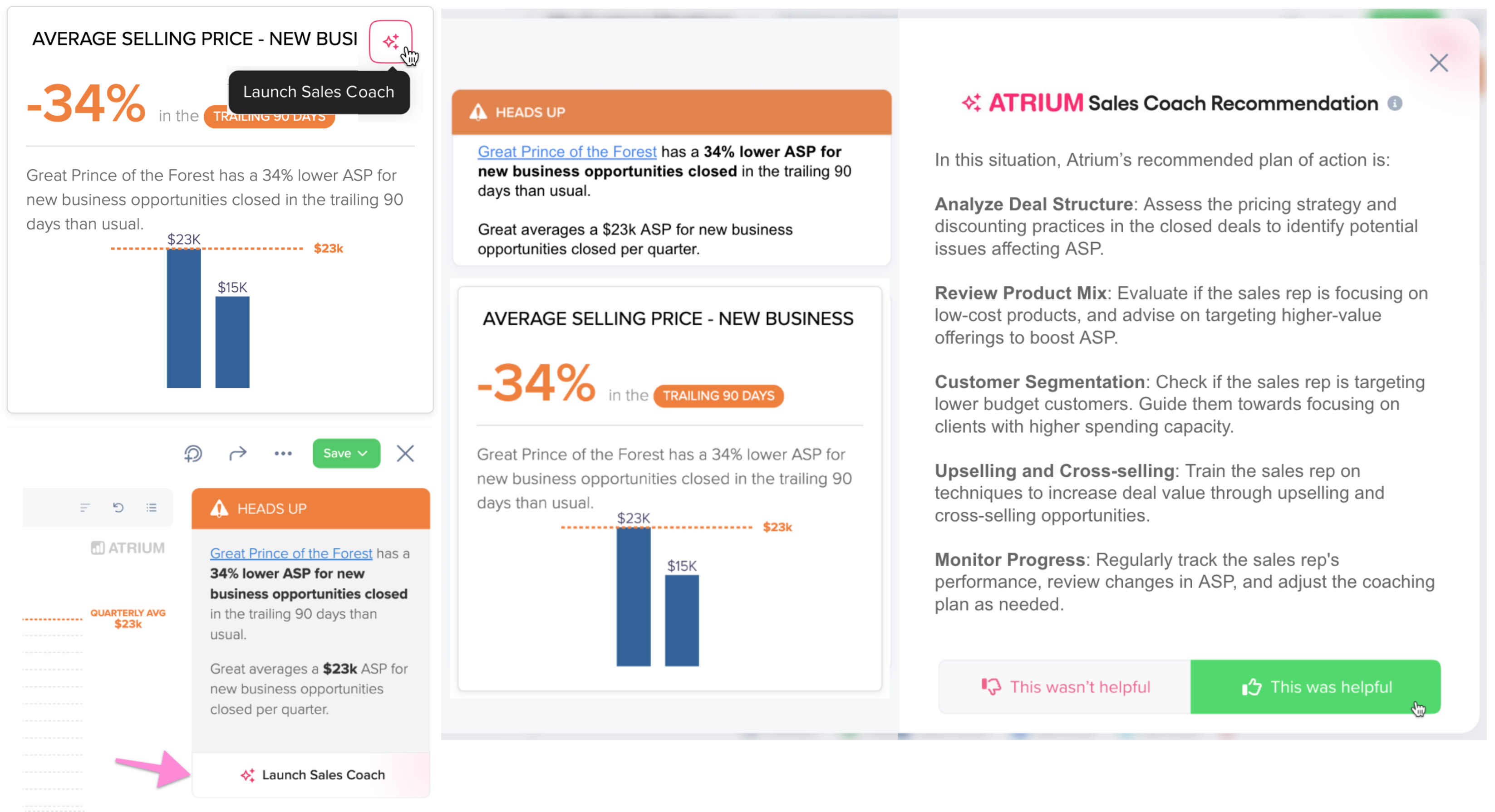 Atrium Sales Coach on Alert Preview Tiles, Detailed Card Views, and the Sales Coach Overlay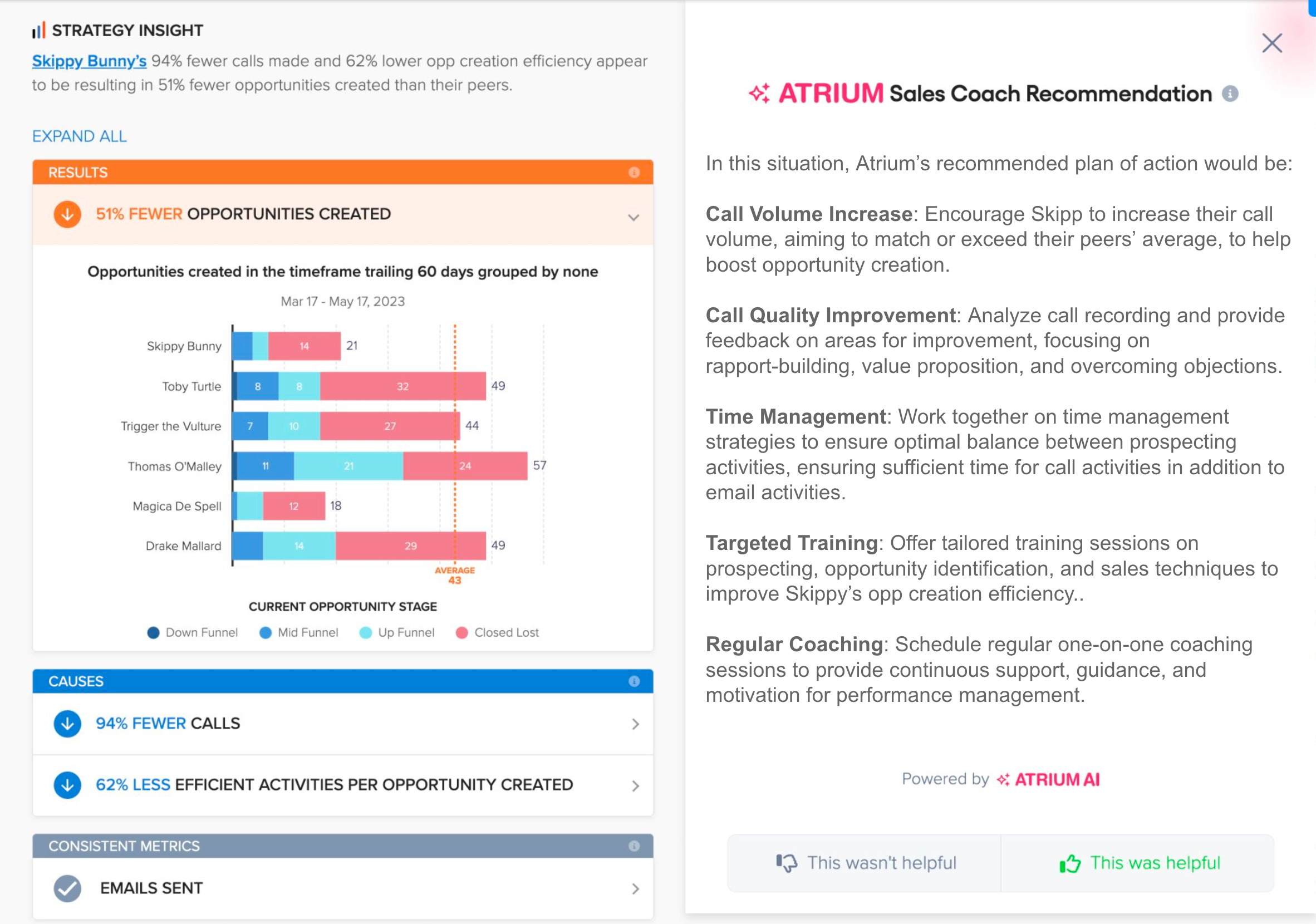 Atrium Sales Coach on Strategy Insights
Demo Video of Sales Coach
Table of Contents:
While Atrium provides easy access to all the metrics that matter for sales teams, and even monitors and interprets those metrics for managers, sometimes folks can get stuck on why a certain insight might matter, and what to "do next."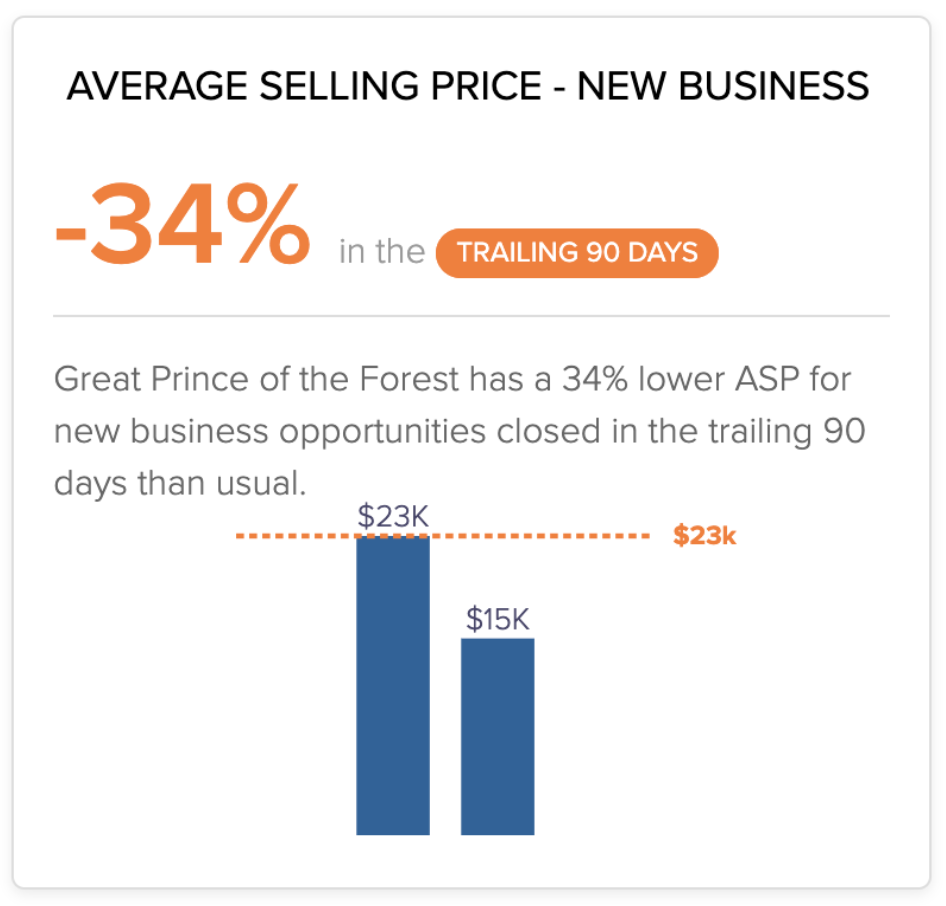 "What should I do about this issue?"


Sales Coach tackles this exact problem by providing context ("So What?") and suggested next actions ("Now what?") to managers, operations, and leaders, helping facilitate the next step after an Atrium insight.
Sales Coach uses the latest GPT-powered AI models to provide context and suggestions on all Atrium metric types (AE, SDR, AM / CSM), all alert types (positive or warning), for both individual reps and teams, and even combination of alerts in Strategy Insights.

To launch Sales Coach, simply click the "Sales Coach" button that shows up on Atrium alerts.
This includes alert preview tiles:

Sales Coach in the Atrium "Who Might Need Help" Tray: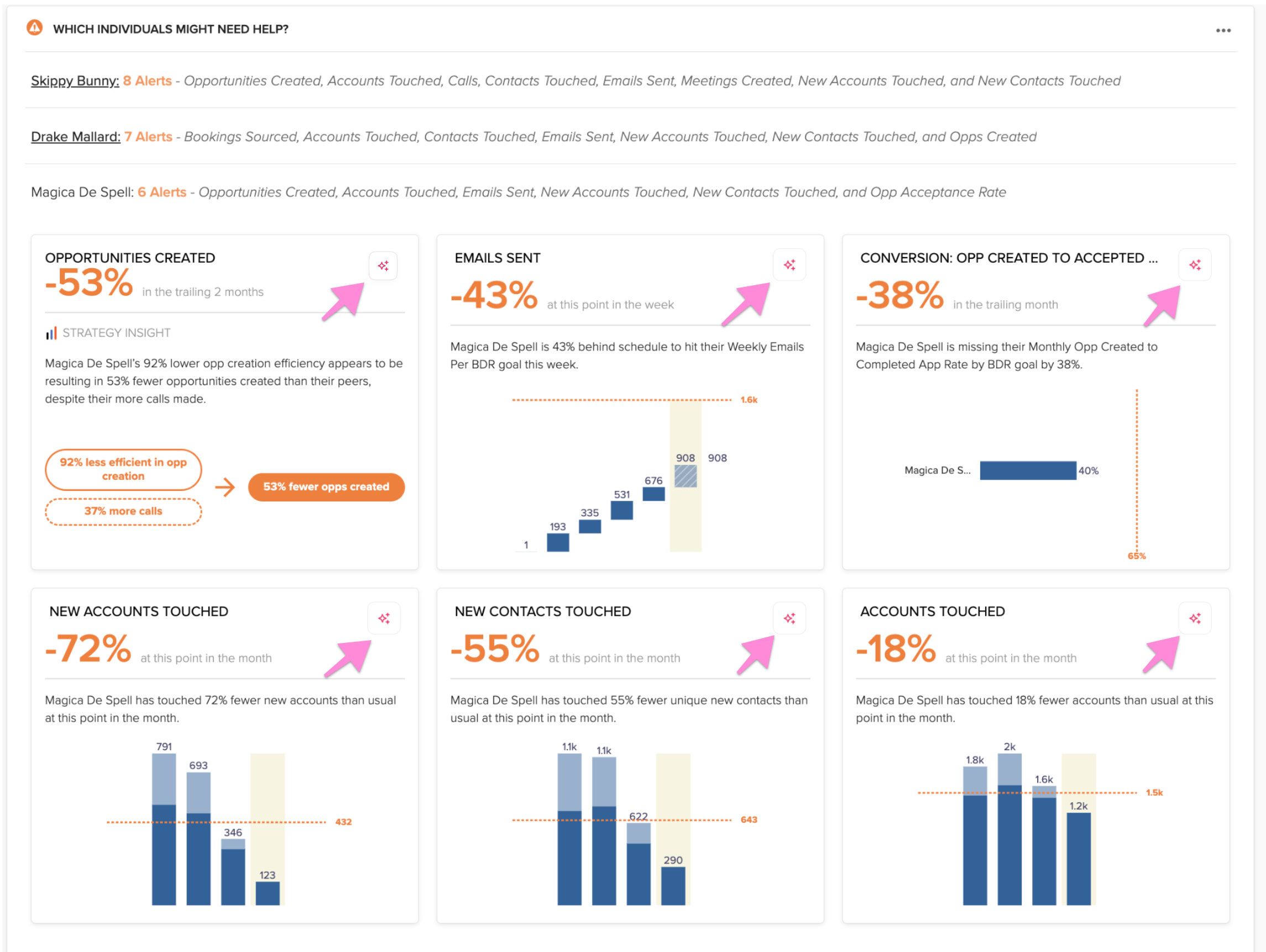 Sales Coach on the Rep & Team Profile Page: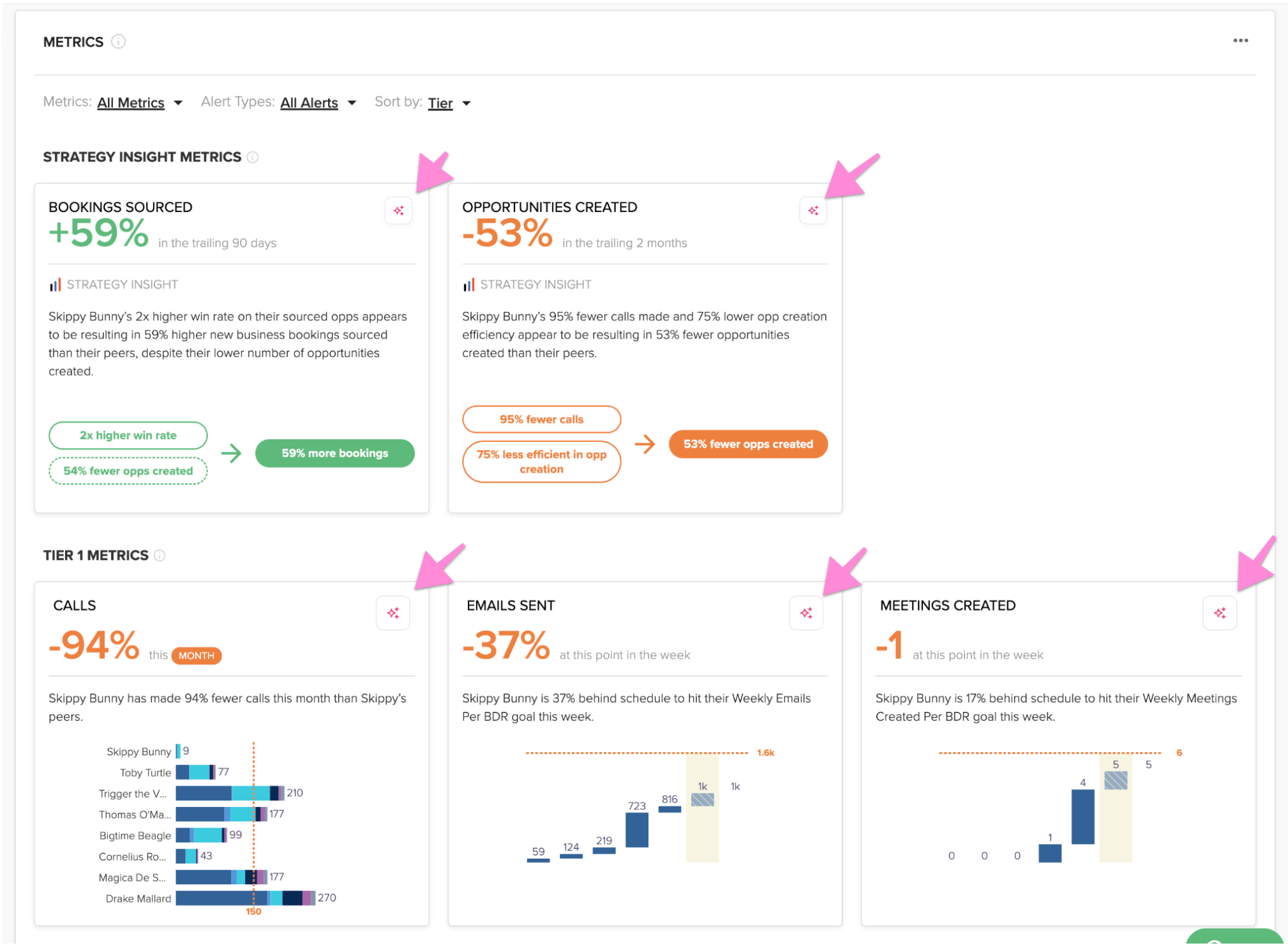 Detailed cards in an alert state.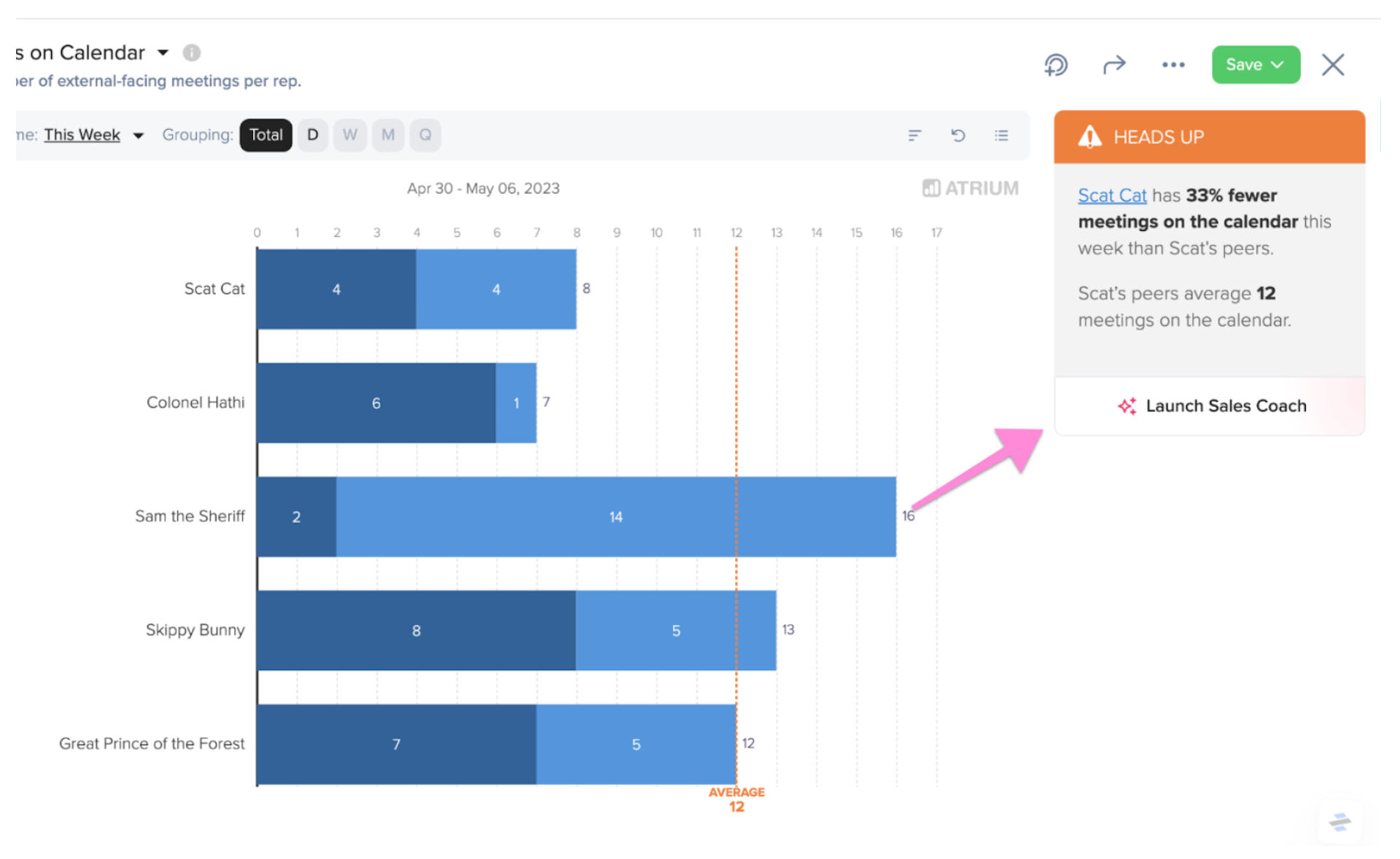 And Strategy Insights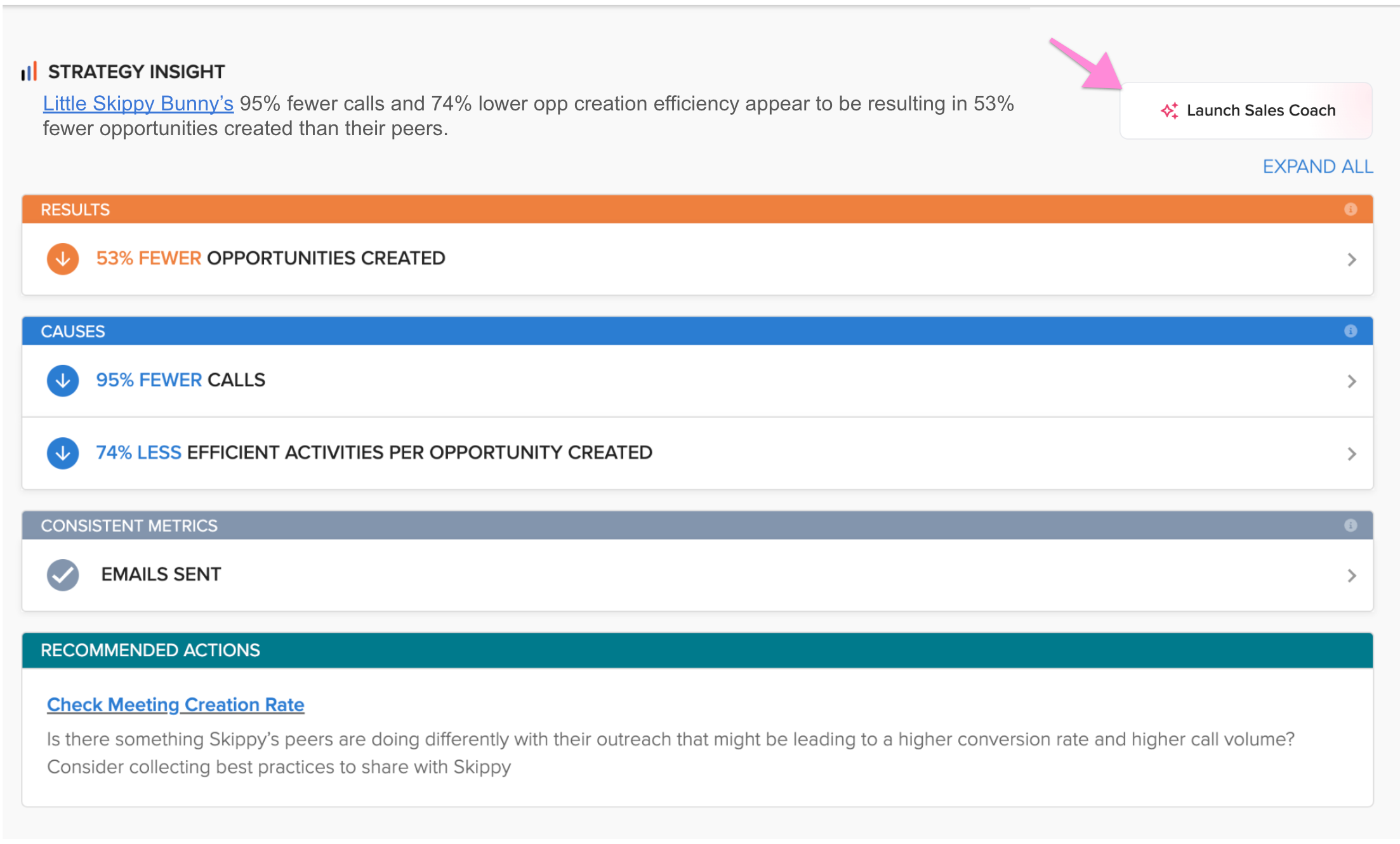 Clicking on the Sales Coach button in those locations will launch the Sales Coach overlay, and start the process of creating an AI-generated explanation and coaching recommendations. This can take anywhere from 10-30 seconds.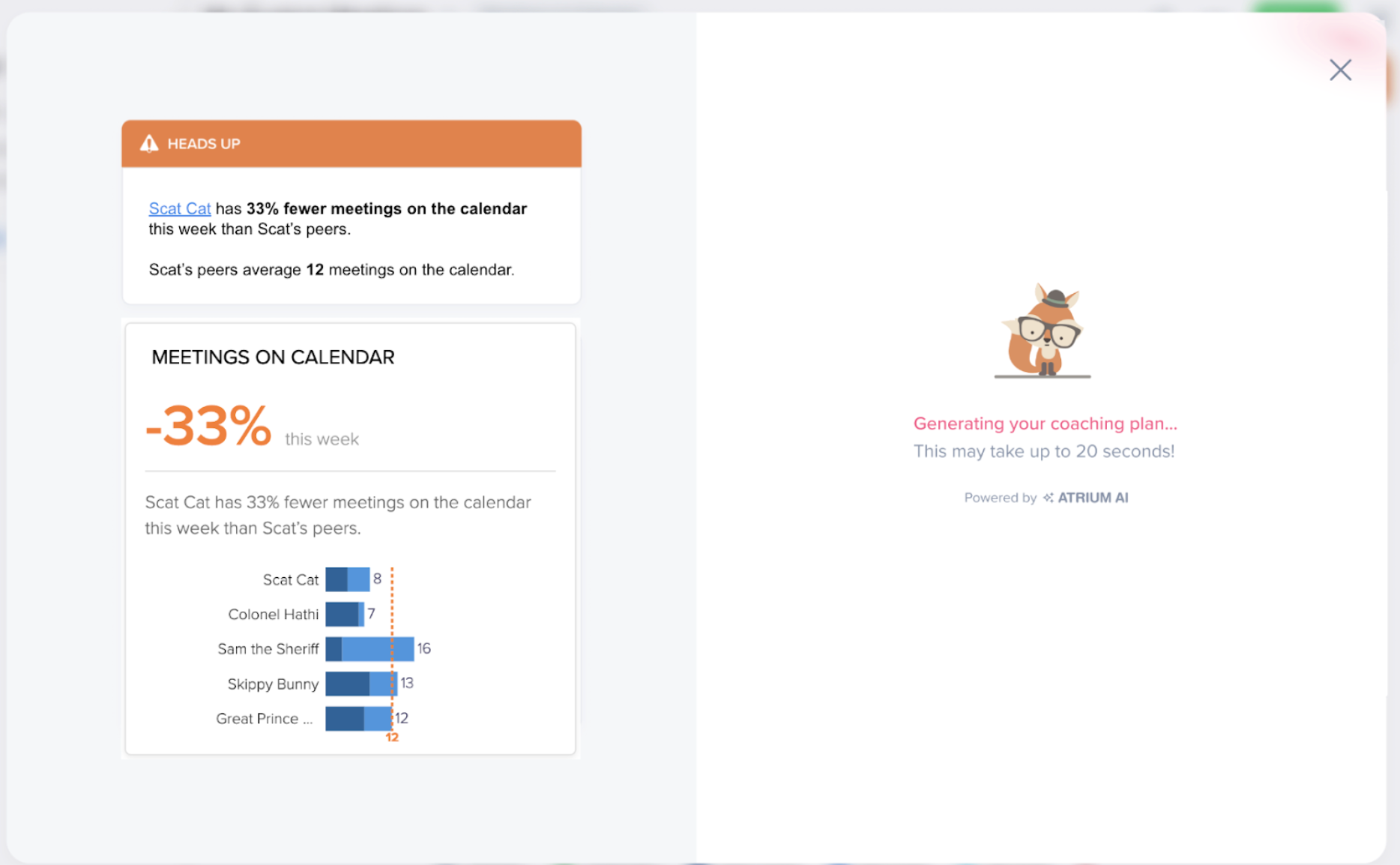 Once the recommendation generation process is complete, the Sales Coach content is displayed alongside the associated Atrium insight.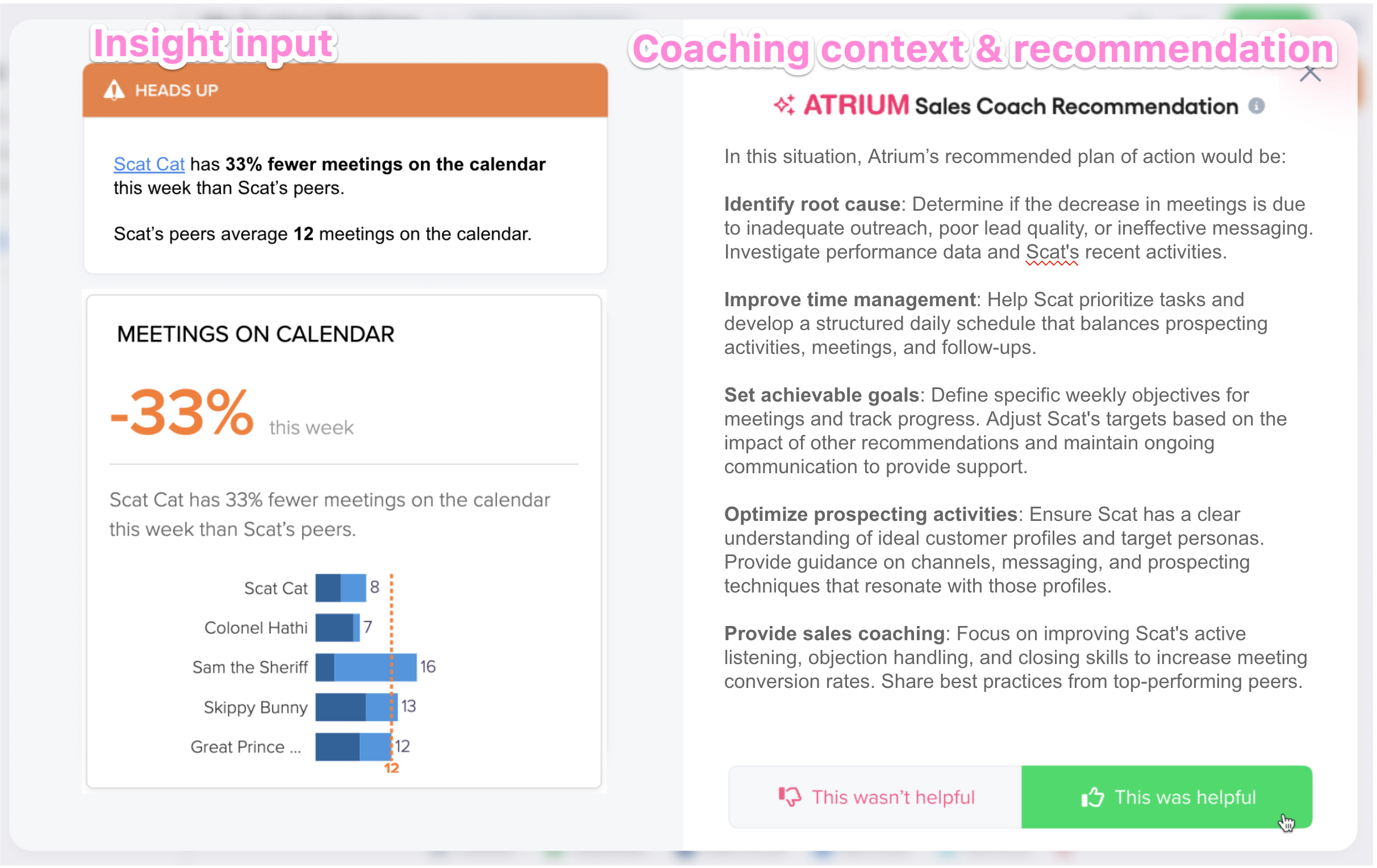 Single Alert Sales Coach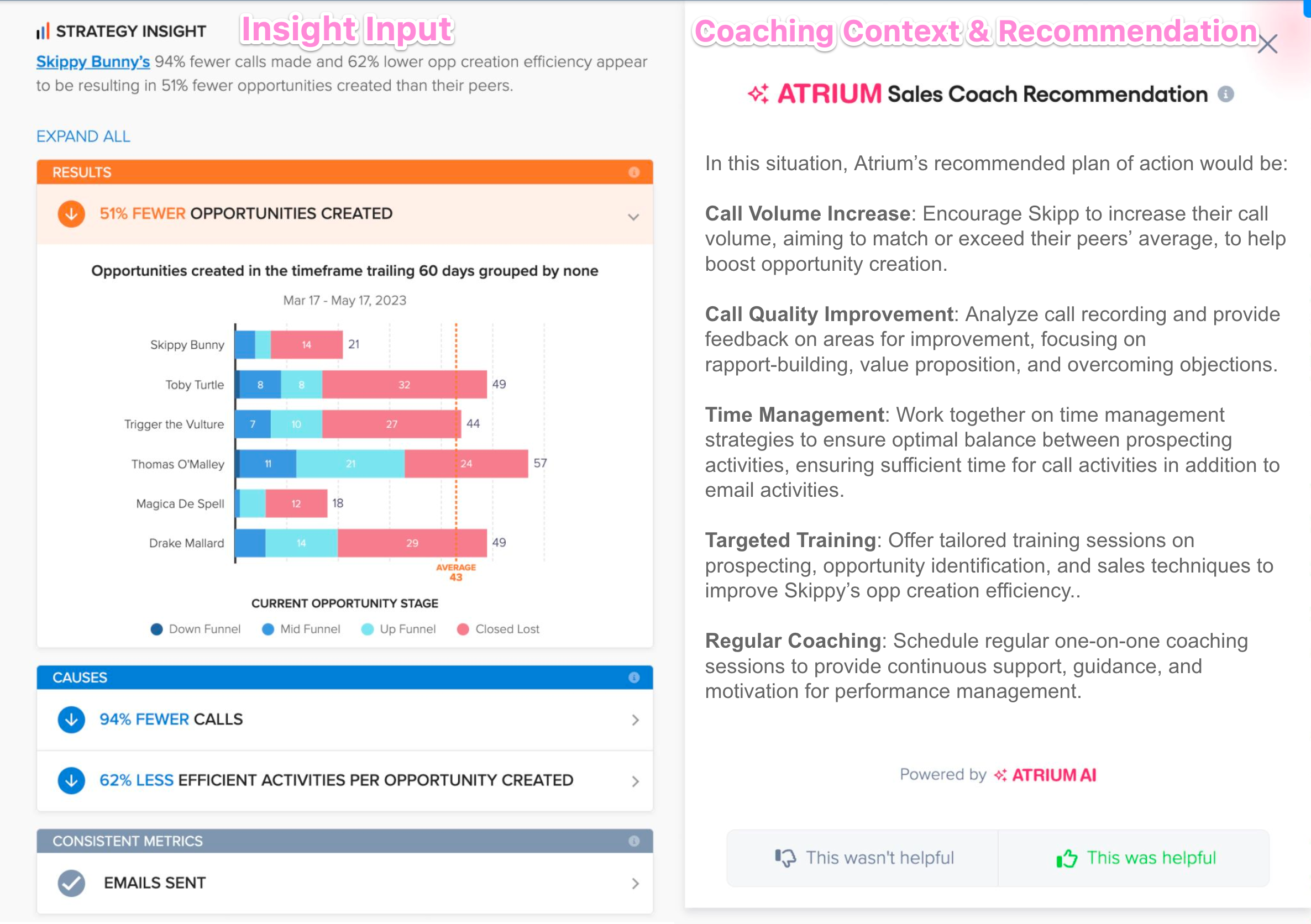 Strategy Insight Sales Coach
This is what it looks like in practice!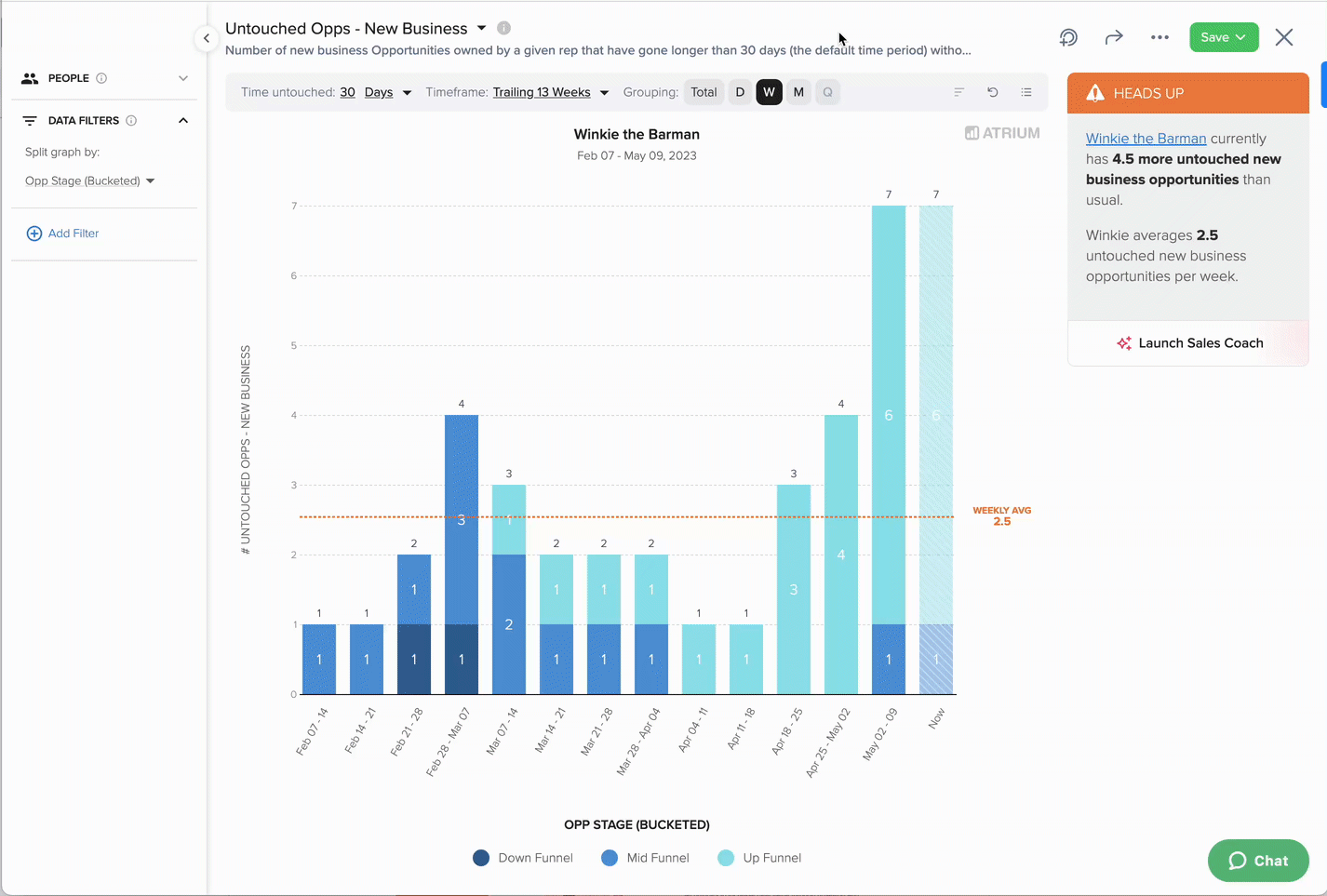 Sales Coach provides all manner of helpful context and recommendation. This includes logical next actions (e.g. "This SDR has low calling volume compared to their peers - have you considered they might fearful of calling and need more training?") to less obvious suggestions (e.g. "This AE has 50% more meetings than his peers - be sure that he's not overloading his calendar to the detriment of his pipeline management.")
What to do about low meeting volume?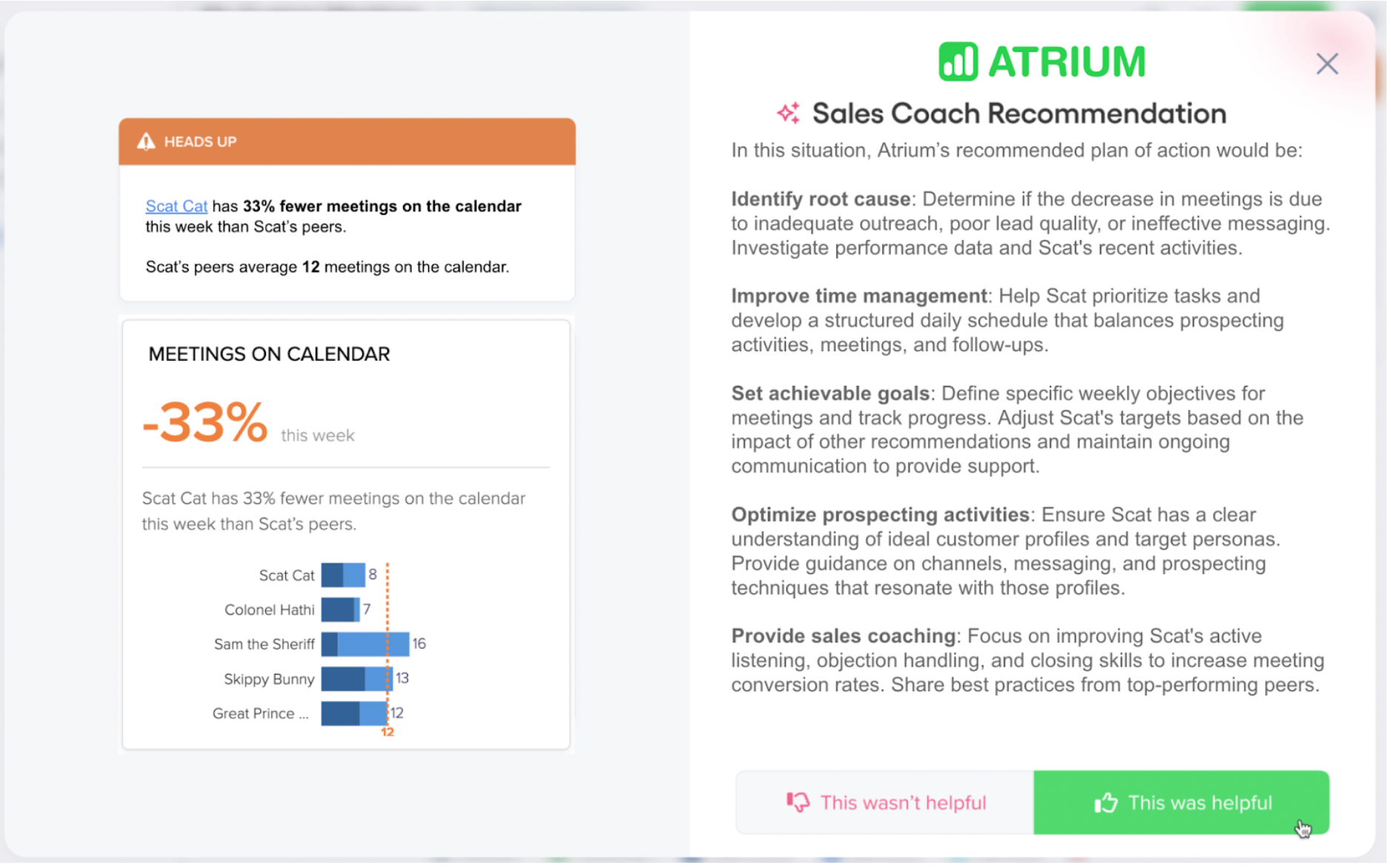 What to do about a declining Average Selling Price situation?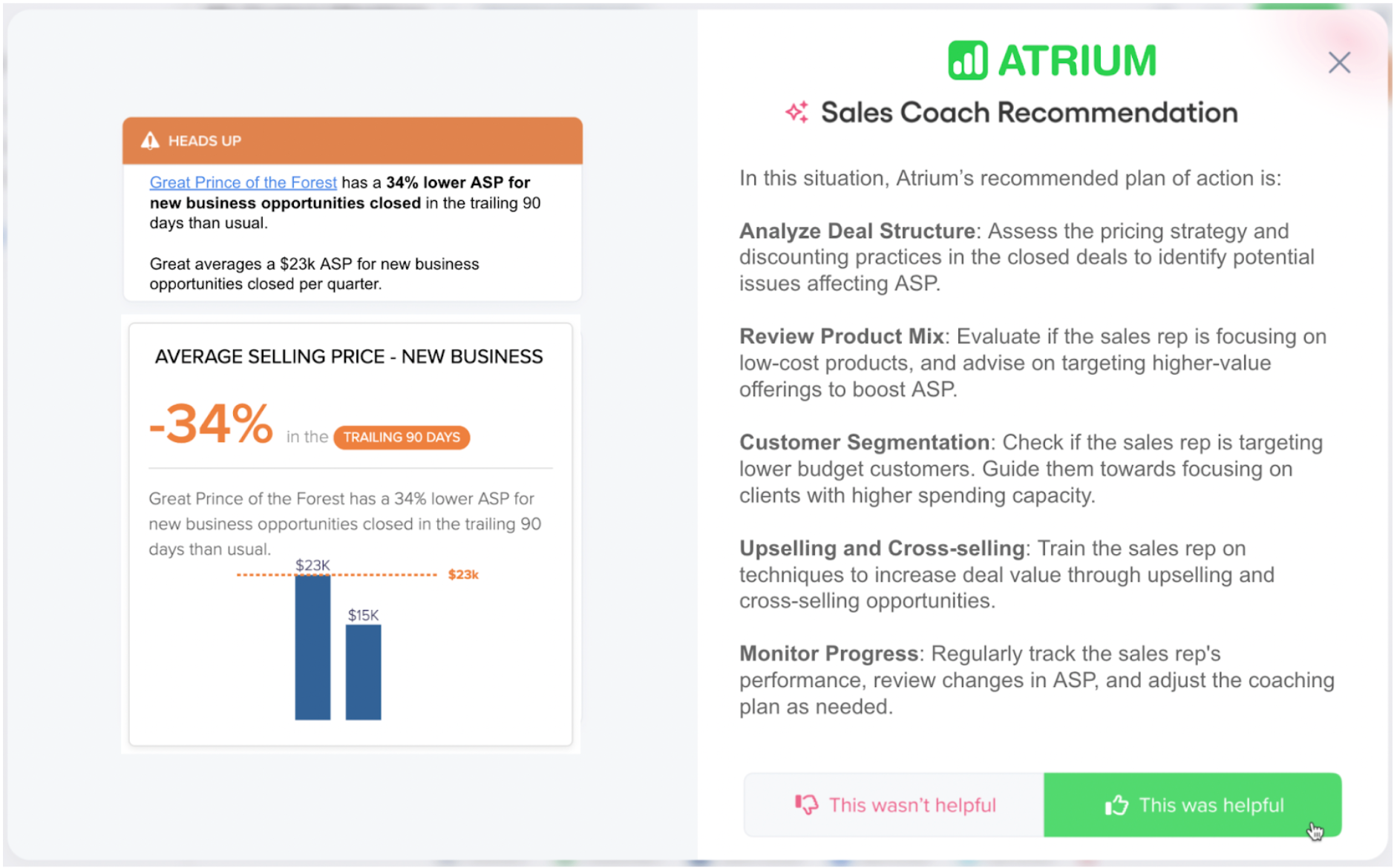 What to do about an AE with low bookings that seem to be caused by a low Average Selling Price, a Lower Win Rate, but who has far more Opportunities than peers?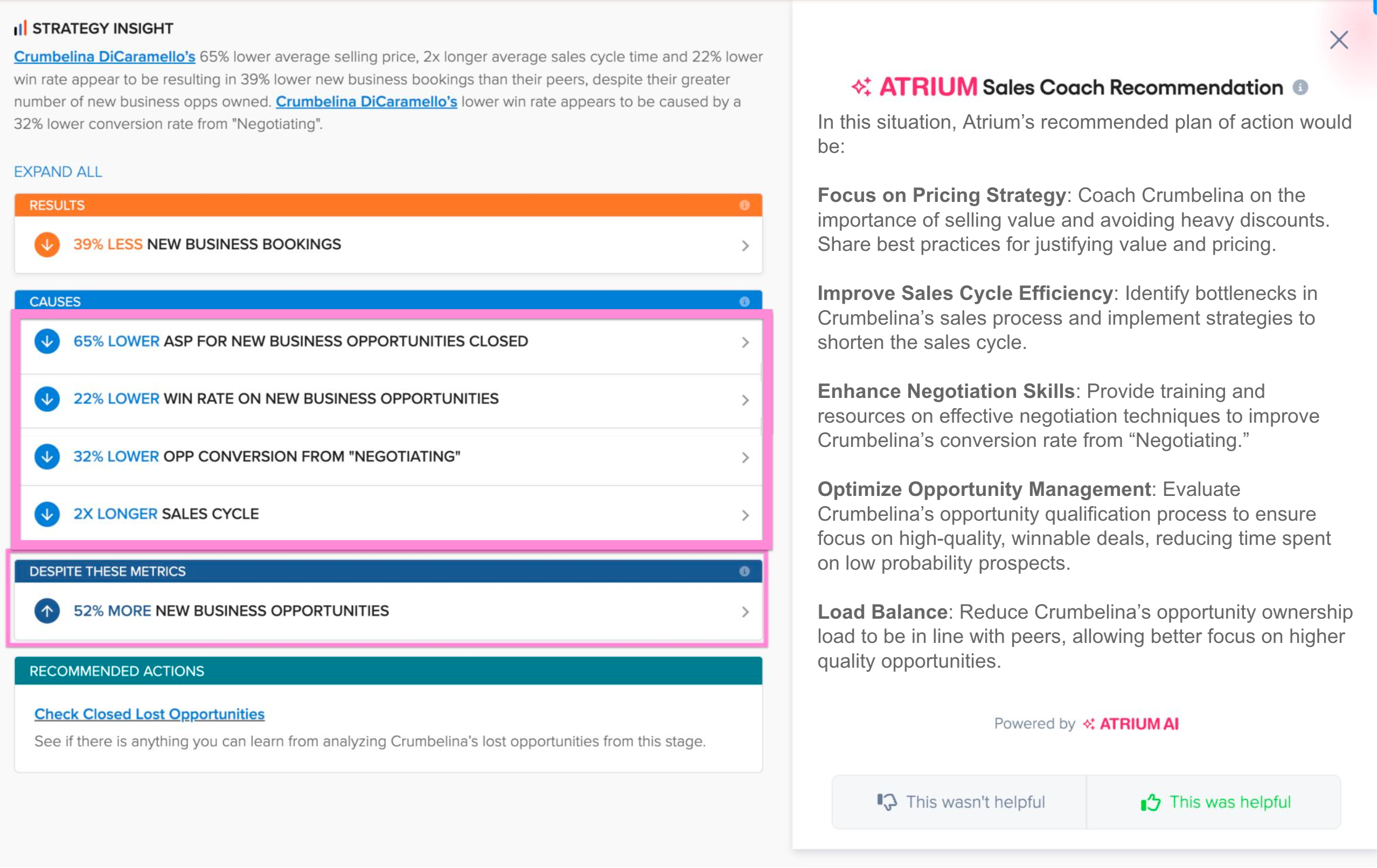 What to do about a low email engagement rate situation?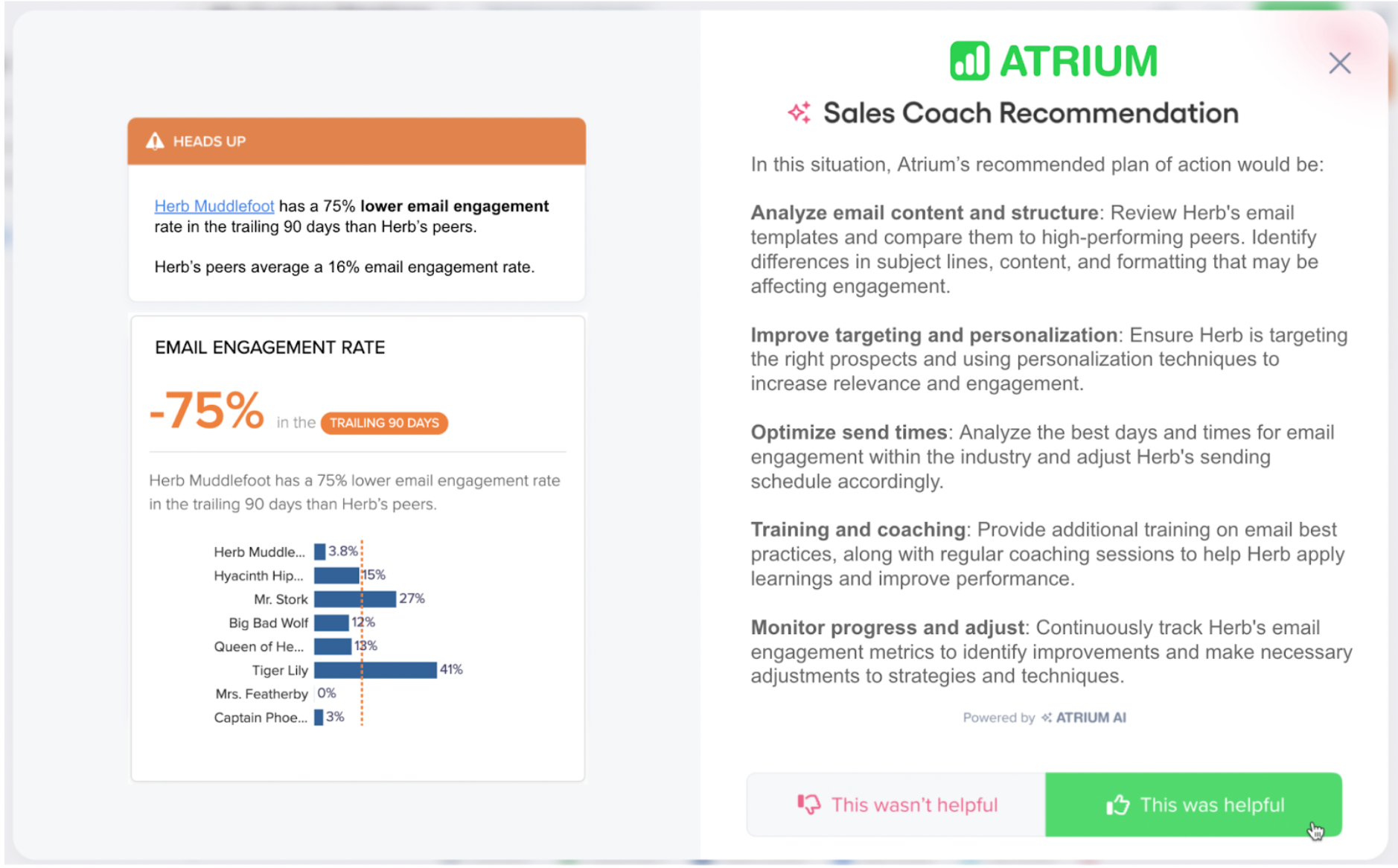 What do do with an SDR with low opp creation and low calling activity?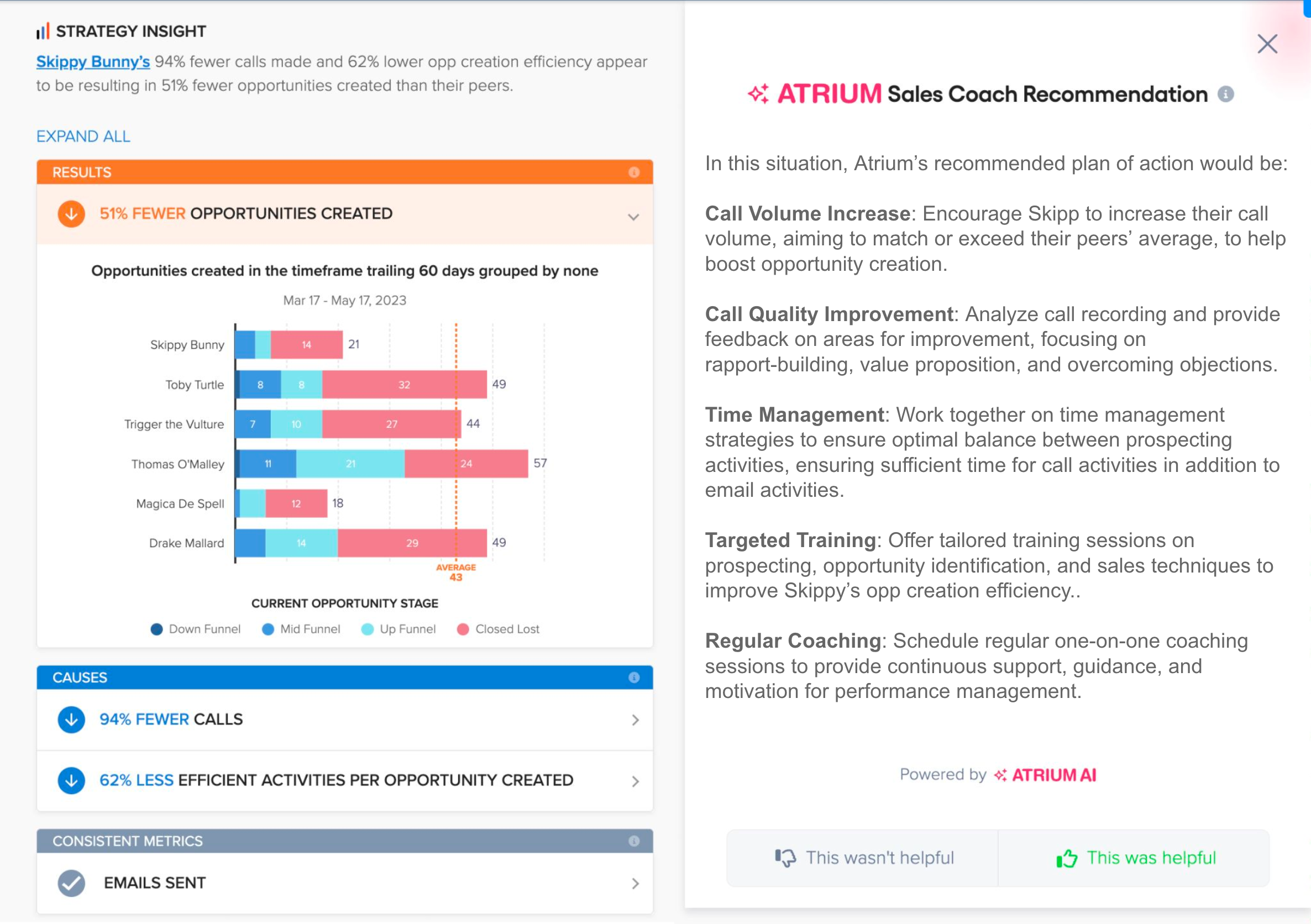 What to do when a team's pipeline inflow erodes?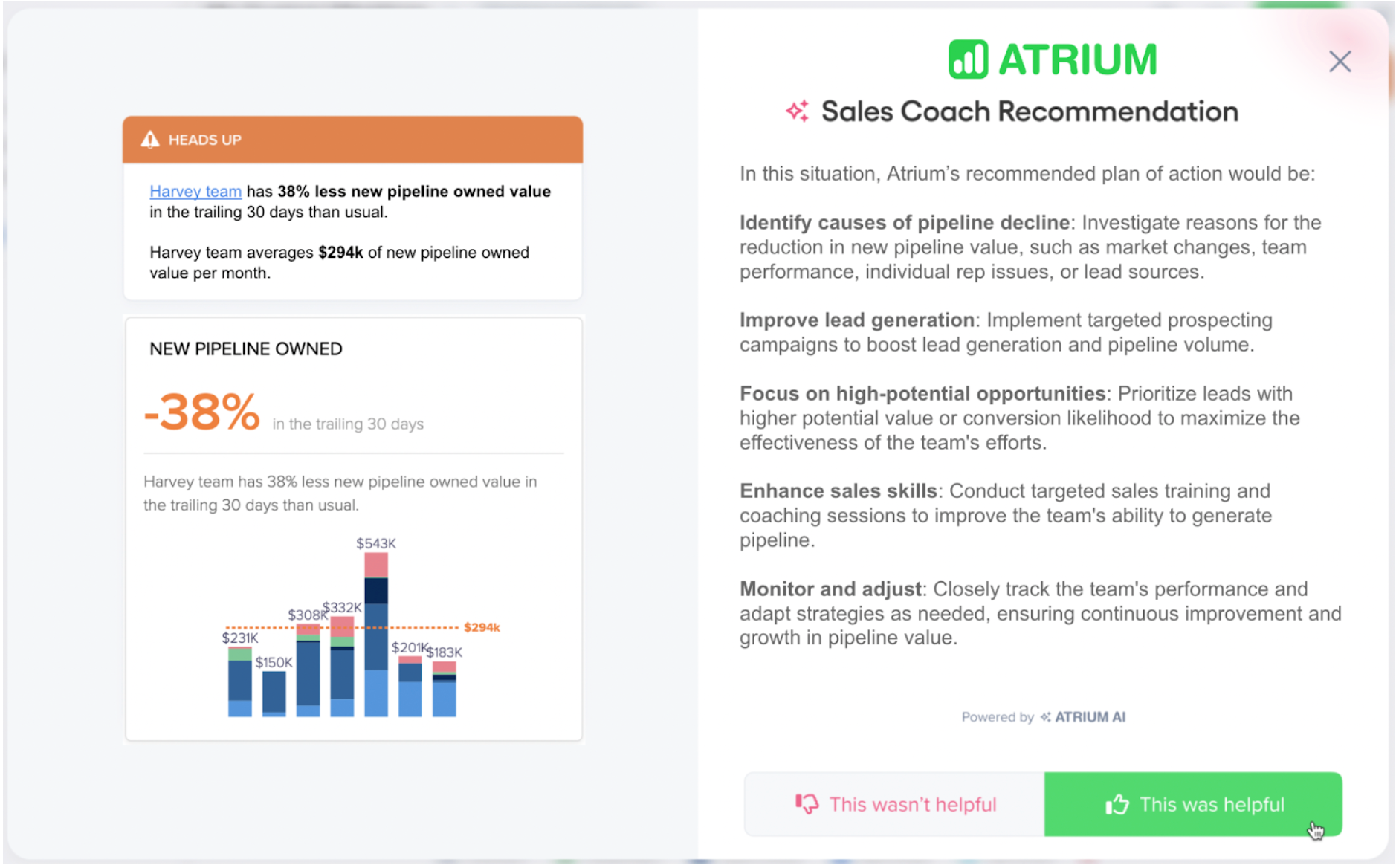 For now Sales Coach shows up on active Atrium alerts.
In the future, Sales Coach will roll out further across Atrium, helping to provide more context and recommendations across Atrium Strategy Insights, Profile Pages, and more.