How To: Install Atrium and Set up GSuite Permissions
Video Walkthrough (no audio) : https://cl.ly/0H1L0I0O0C10
Note: You must be an administrator for your domain to install Atrium
Why do this? -- If you would like to limit Atrium's access to a subset of the users on your domain (e.g., "Sales"),  and you don't yet have organizational sub-orgs set up, you will need to set up GSuite organizations through the GSuite administrator tools before moving on to step 2.
Follow Google walkthrough here: https://support.google.com/a/answer/4352075
Step 2:

 Install Atrium through the G Suite Marketplace
Step 3: Atrium is Installed
Your Atrium Sales Strategy Advisor will get to work setting up your Atrium instance!
Why do this? -- If you authorize Atrium to be installed for a subset of your organization by using the GSuite organizational structure in Step 1, you may expand Atrium access to an additional sub-organization at any time using Google Admin.
Screenshots:
Note: Make sure to "Domain Install", not "Individual Install"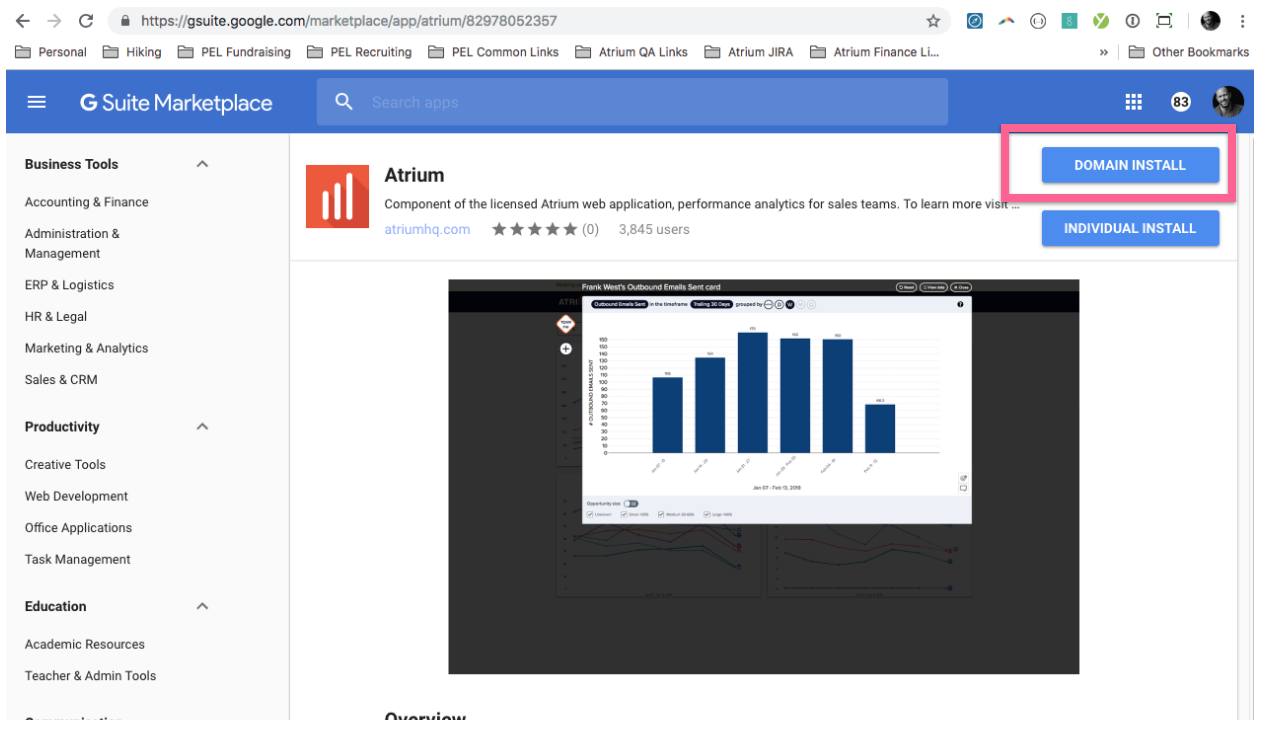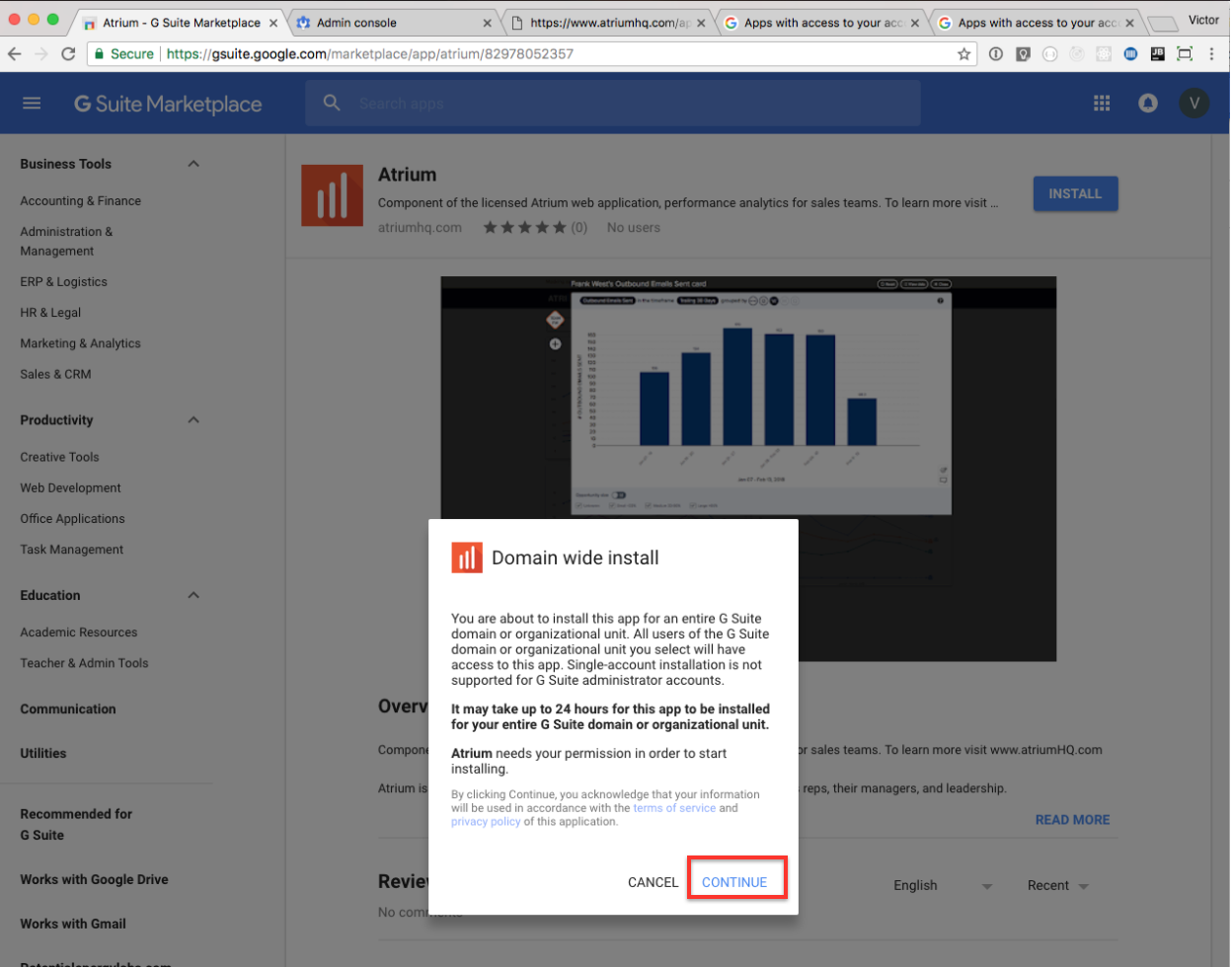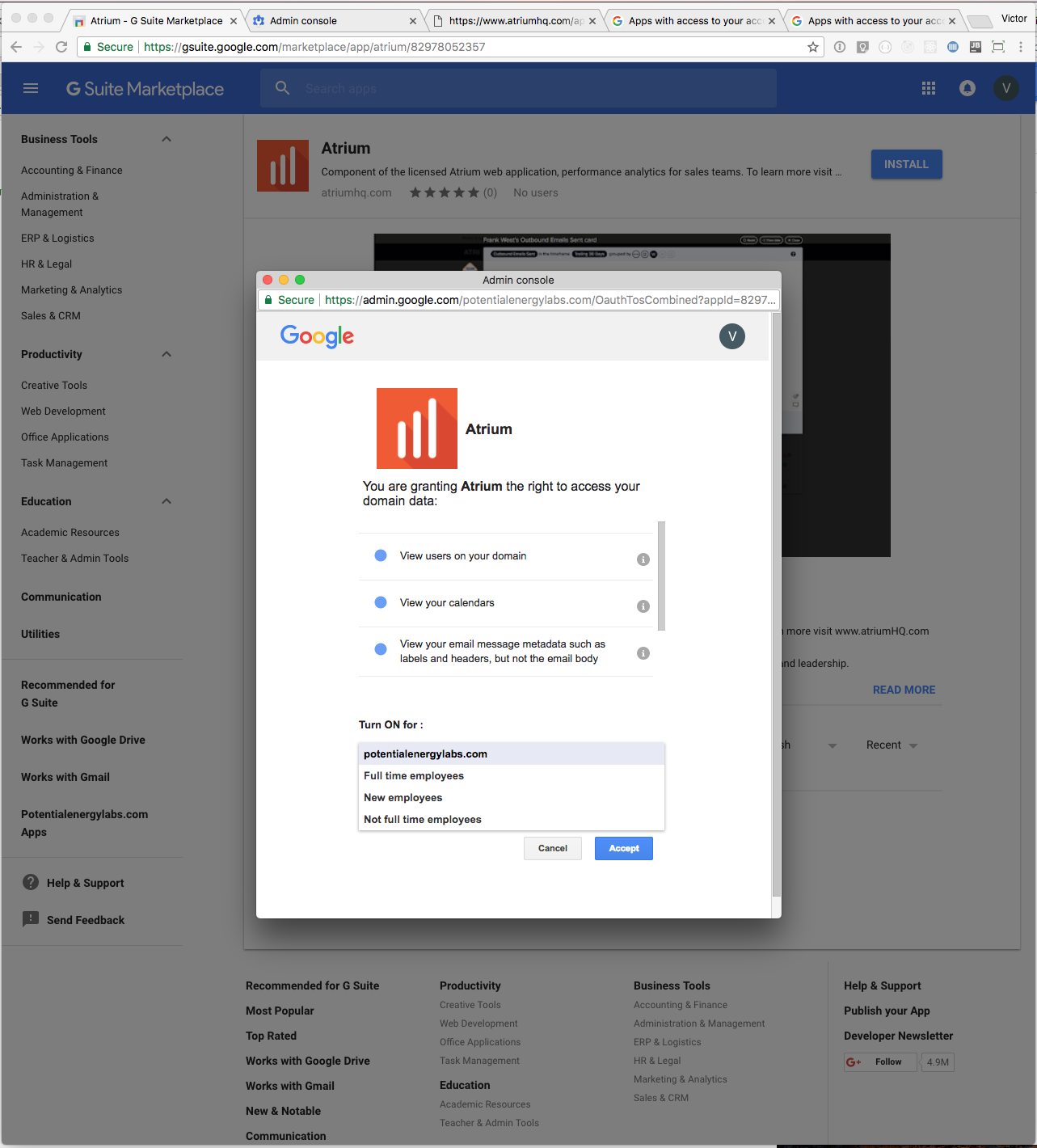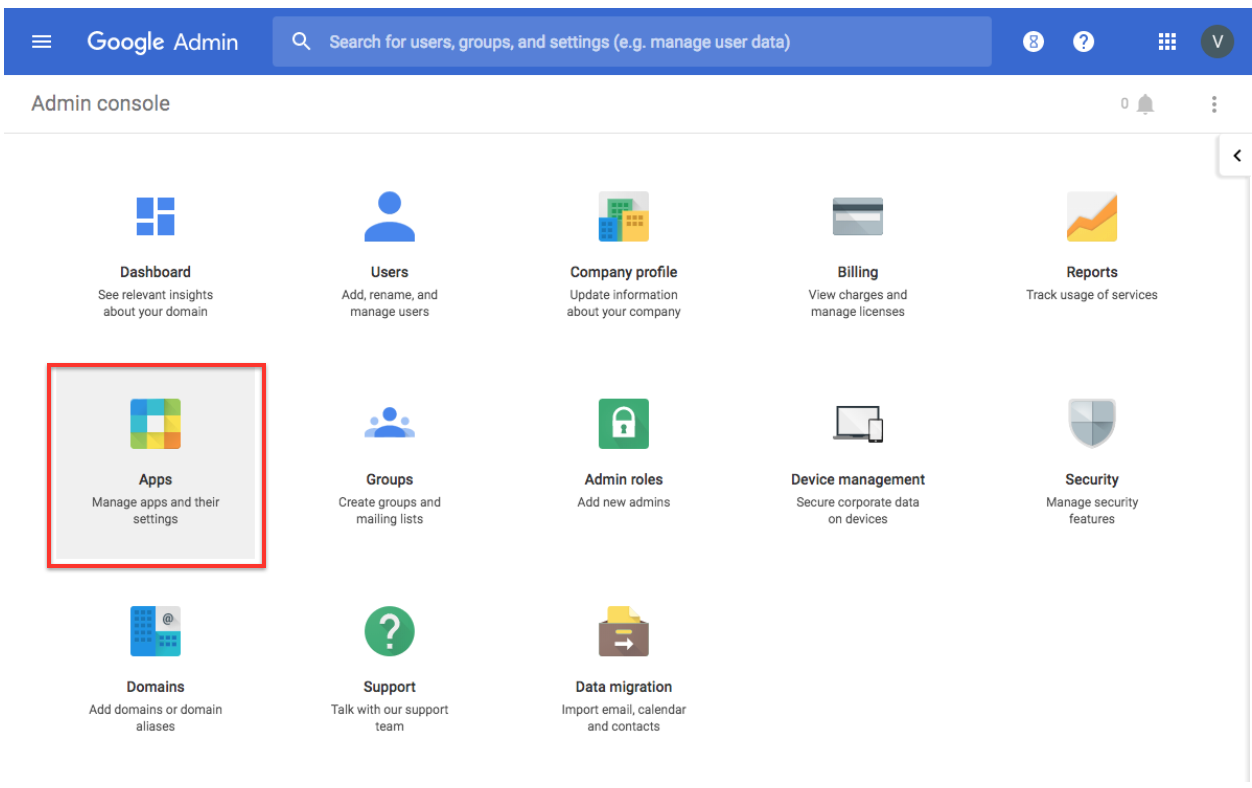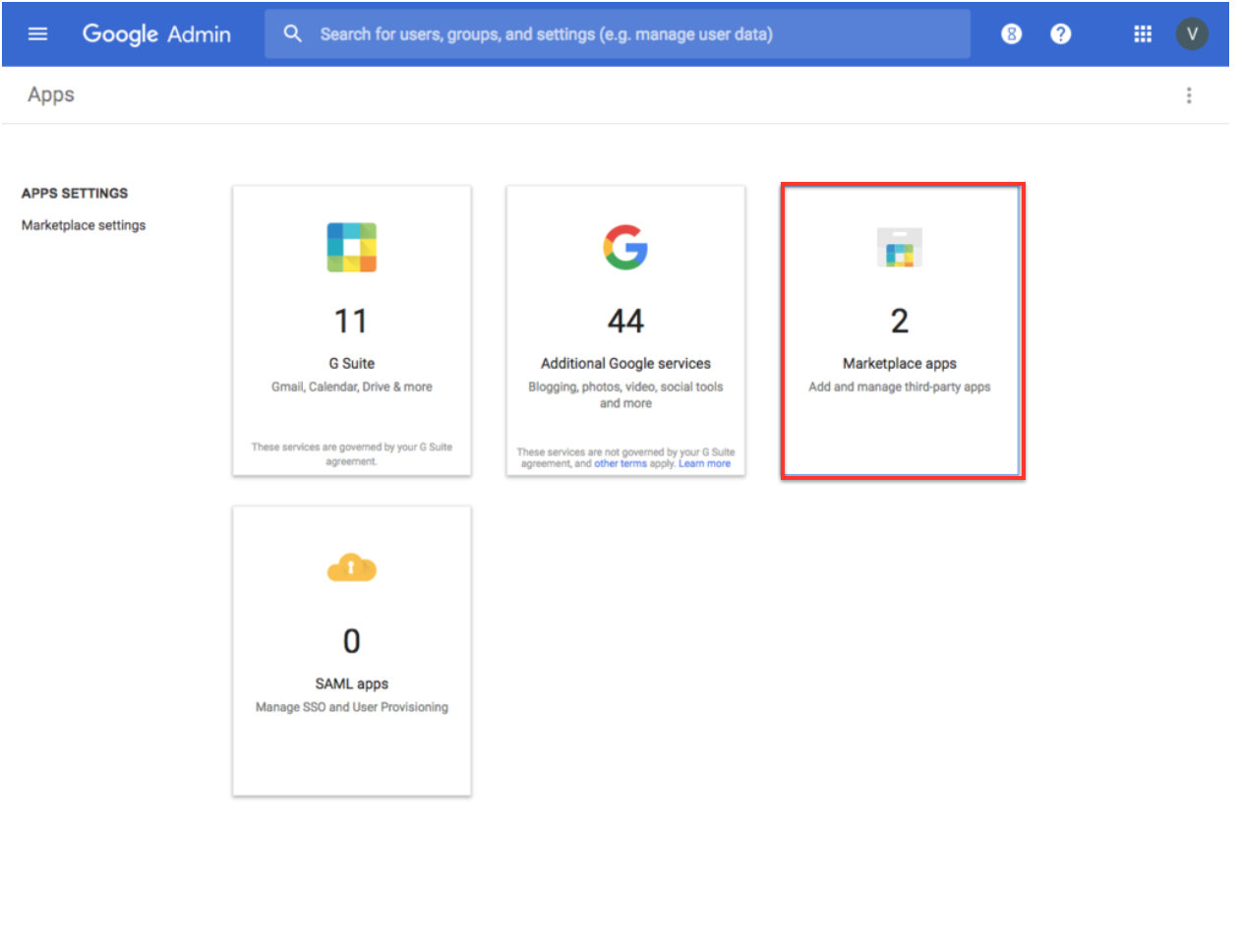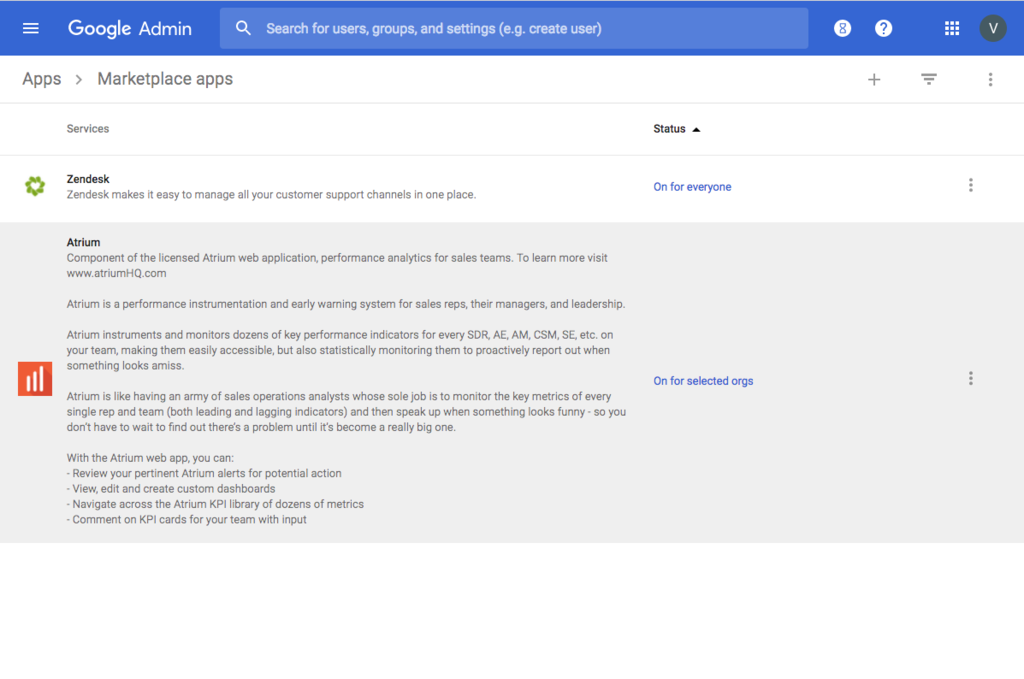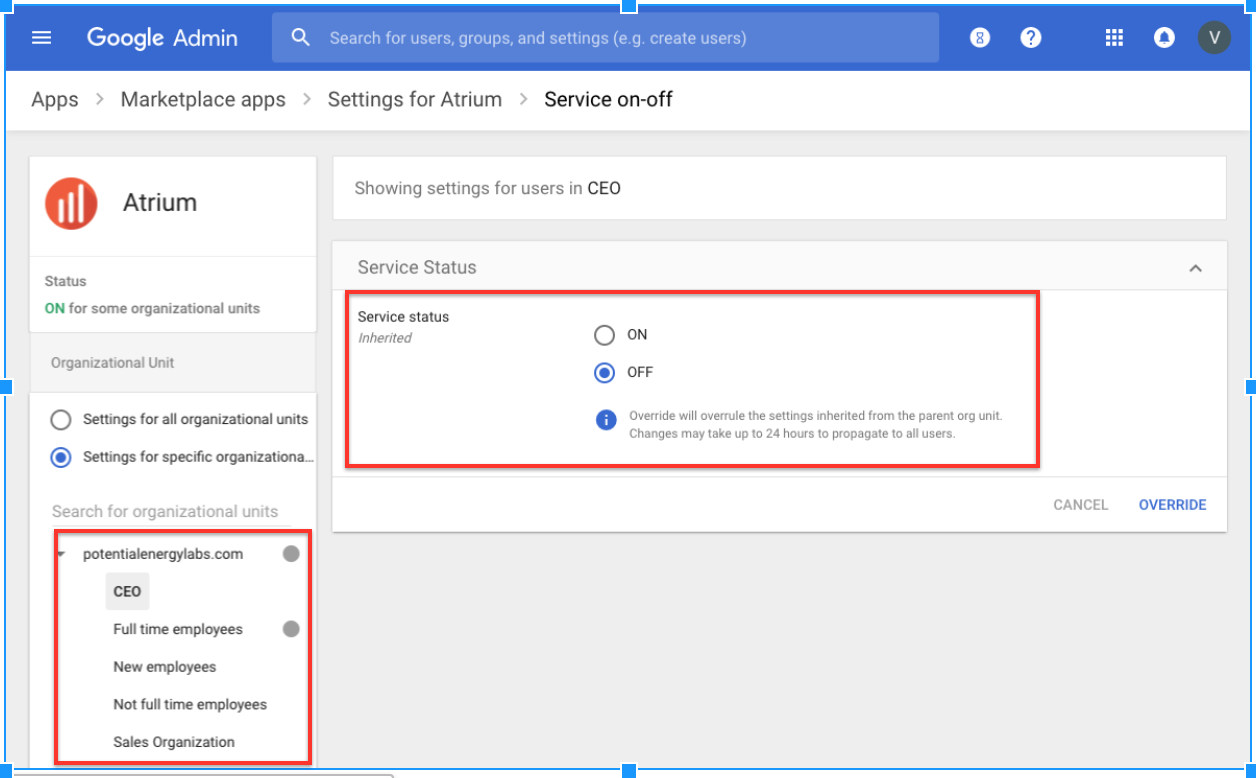 Go to the User List ( https://admin.google.com/ac/users ) in Google Apps admin interface ( https://admin.google.com )
And just move them to the relevant Organizational Unit: