Share Dashboards, Alert Feeds and Opp Health Views with yourself or members of your team, or broadcast them to the same channels already built for your team or leadership group. Below we've outlined the process for Authorizing Slack and setting up your first Slack distribution, as well as some important best practices!
Authorizing Slack
The first thing you will want to do is Authorize Slack from your Atrium Dashboard. While we are still working on the functionality to allow authorization in Slack, the following guide will be useful.
To begin, you will start by navigating to the dashboard you would like sent to Slack.
Once on the Dashboard, click the three-dot menu in the top right that looks like "..." and there you will see Schedule Slack Updates.
From there, you simply need to select the frequency and time at which the Slack notification should be sent, as well as which individual(s) or channel you would like for the dashboard to be sent to.
As an example, every Monday morning our CSM team huddles to discuss goals for the week. We have a dashboard purpose-built for this meeting, and we've made a video setting up the notification for this Dashboard in Slack, which will also show you how to Authorize Slack -
As you can see, it's as simple as setting up Email Dashboard Notifications!
The authorization step only takes place when you set up your first Dashboard Notification, and once done you will receive an email that looks like this -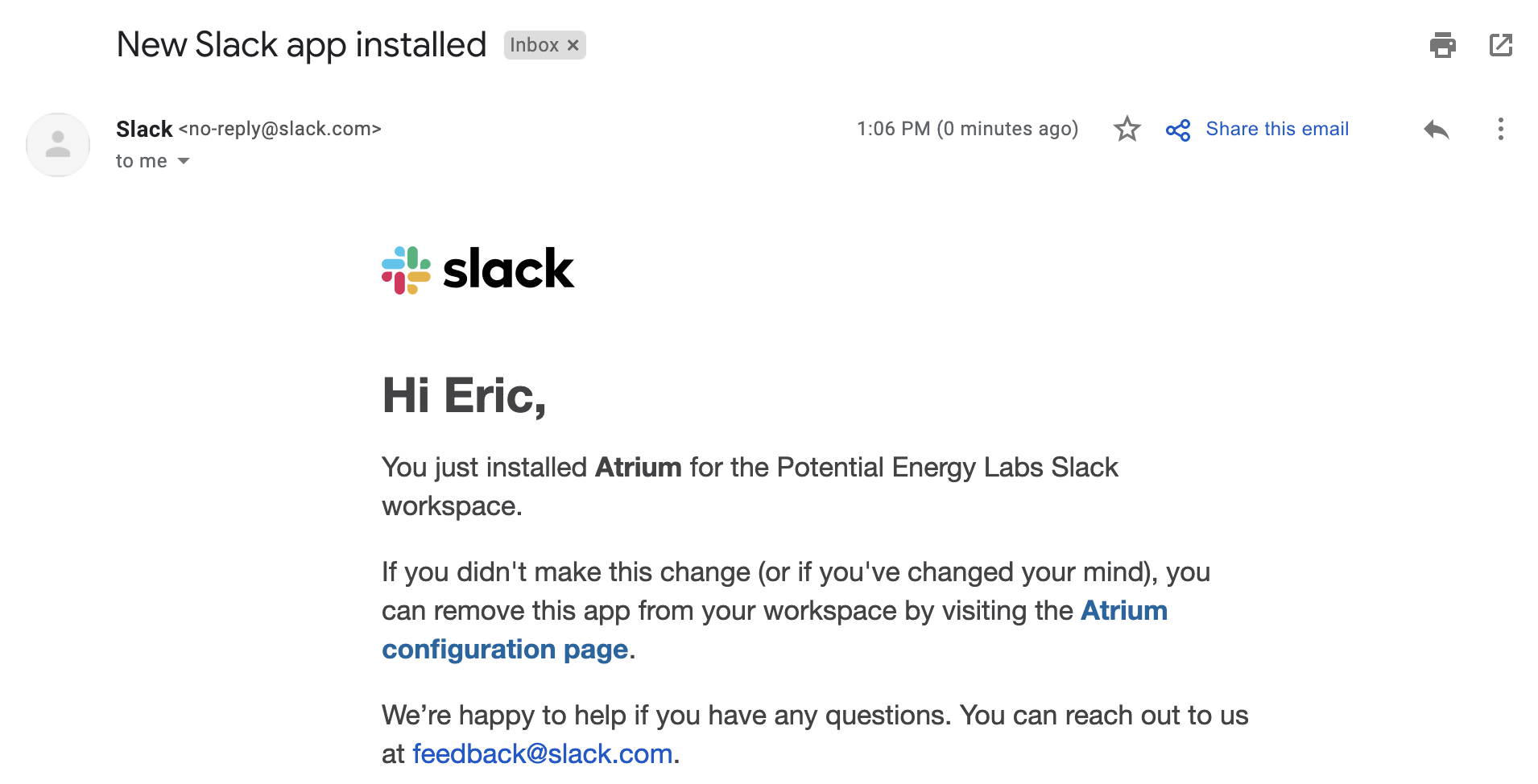 Changing/Cancelling Slack Notifications
Making any changes or cancelling Slack Notifications that have been set up are as simple as following the steps above to navigate to the Notifications menu and adjusting from there. We've made another video with those steps -
Slack Notification Best Practices
Dashboard Notifications on your Slack can be a great tool to connect with your team in real time, as well as a way to recognize the successes high performers. For example, our Sales team has a Slack notification set up for their Emails, Meetings and Opps Dashboard in their Sales Channel, so they can discuss during their weekly check in -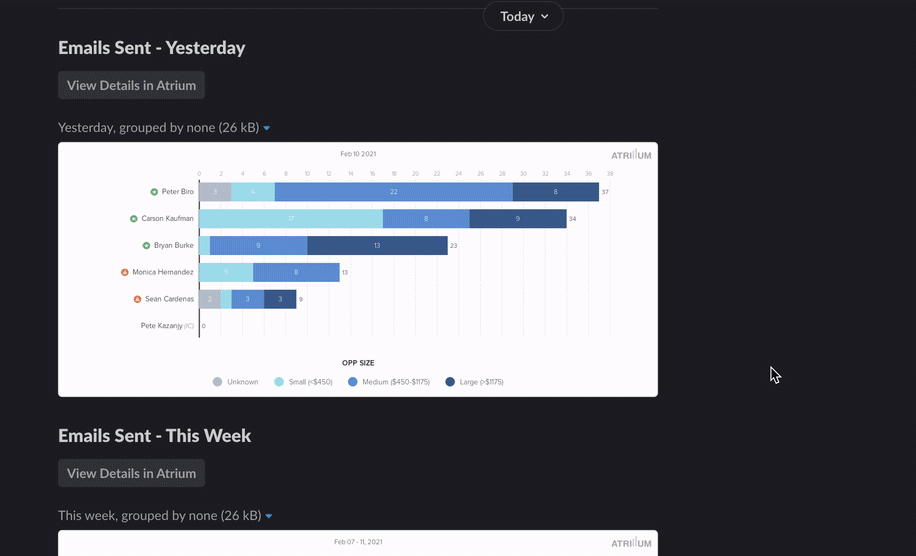 Just like email, you can have Dashboard Notifications sent daily or a certain set of days, weekly, monthly, or quarterly, and you choose the time they should post.
We also recommend that Slack Notifications be limited to Dashboards with six or fewer cards, as any more than that can cause Slack to look very cluttered. Your more robust dashboards we recommend sending via email.
Finally, there can be a delay between an event and when Atrium receives data about it. To include data from a specific time (i.e. an entire work day), send your email several hours after that time. (i.e. late that evening or the next morning).
P.S. If you have a dashboard with more than 6 cards or simply feel an email notification would best serve the team, check out this article here on how to edit and send email Dashboard notifications!