In an effort to make Atrium more accessible and useful for all, users who aren't licensed will now be able to access a condensed version of Atrium we call the Guest User experience!
Here's a little video to watch a journey from email dashboard notification to the Guest User's Atrium Instance.
What is the Guest User Experience?
The Guest User experience will allow a user view-only access to specific items that were shared directly with them, such as saved Dashboards, Alert Feeds, Opp Health views, Goal Views and specific card views, while limiting access to editable parts of the site.
That means they can see the data at specific links and view the front of cards, but they can't modify what's being displayed or flip the card over to view more details. For example, Guest Users are unable to change the people shown on a card, the timeframe of the data, which card they're viewing, or to see to a different dashboard (or card not on a dashboard) that has not been shared.
Users with Full licenses are able to share specific cards and saved views with Guest Users via email or Slack distributions, or just by someone sharing a URL directly with someone else. Unless you've chosen more limited permissions for your organization, anyone in your organization without an Atrium seat will now be able to log in (and have the Guest experience)!
Why is this beneficial?
Now, all of the key metrics you've been using to help motivate your team and make coaching decisions can be visible to other parts of the organization. For example, your CEO probably doesn't need their own Atrium seat, but they may be interested in viewing dashboards used to track the sales team that could be relevant for Board of Directors meetings. Additionally, reps without a seat can now be access the dashboards you share when you provide feedback or kudos!
How do non-seat holders access Atrium?
Once a dashboard, alert feed, opp health view, etc., has been shared via email, Slack, or by direct url, the Guest User will be asked to sign in via Google or Microsoft, just as they would for Full Access Users. They will then be taken to the specific dashboard or view that has been shared, and will have the option to click into individual cards to see the more detailed front of card view. This is where all other metrics and data are limited, and attempting to navigate away from the information shared will produce the following message -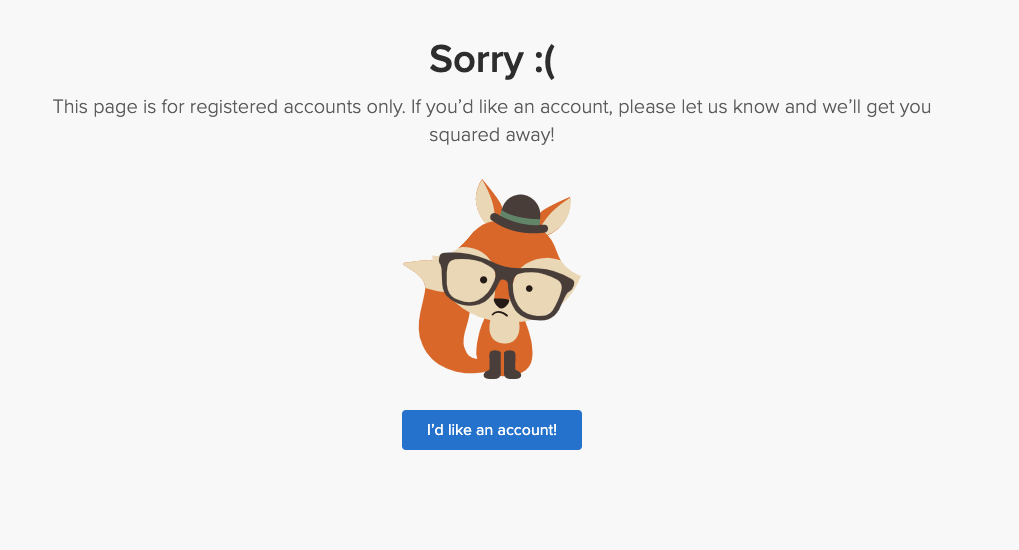 If the Guest User asks for access, your account rep will be notified and they will reach out directly to the decision maker to see if upgrading access to Full is beneficial.
As always, if you have any additional questions or run into issues with the Guest User experience, don't hesitate to reach out to Support by clicking the Help button to the left!