We've been busy developing some amazing capabilities to help you up your data-driven sales management game. Check out what we've been cooking up below, and, as always, don't hesitate to reach out to your customer success manager or email support if you need us!
2. Use Slack to Foster a Data-Driven Sales Culture
4. Overhauled Goal Progress Emails
1. Listen Twice, Speak Once!
For Atrium users who also leverage the power of Gong, we have integrated their call data with Atrium's insights to provide a broader picture of your team performance!
To start with, we are providing the Gong Talk Ratio Card - which helps you to monitor and improve on your team's listening skills during interactions with prospects and customers. This support article provides more detail!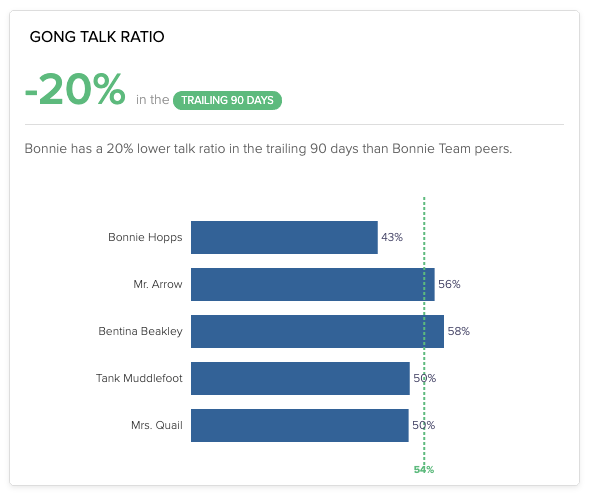 Get started with the Gong integration.
2. Use Slack to Foster a Data-Driven Sales Culture
These days many of us operate on the "virtual sales floor" and are now using collaboration tools more than ever. Our new Slack integration enables you to share your Atrium Dashboards, Alert Feeds, and Opp Health Views via your Slack channels so you can make sure everyone is aware of the latest performance stats, pacing to goals, and opportunities for improvement.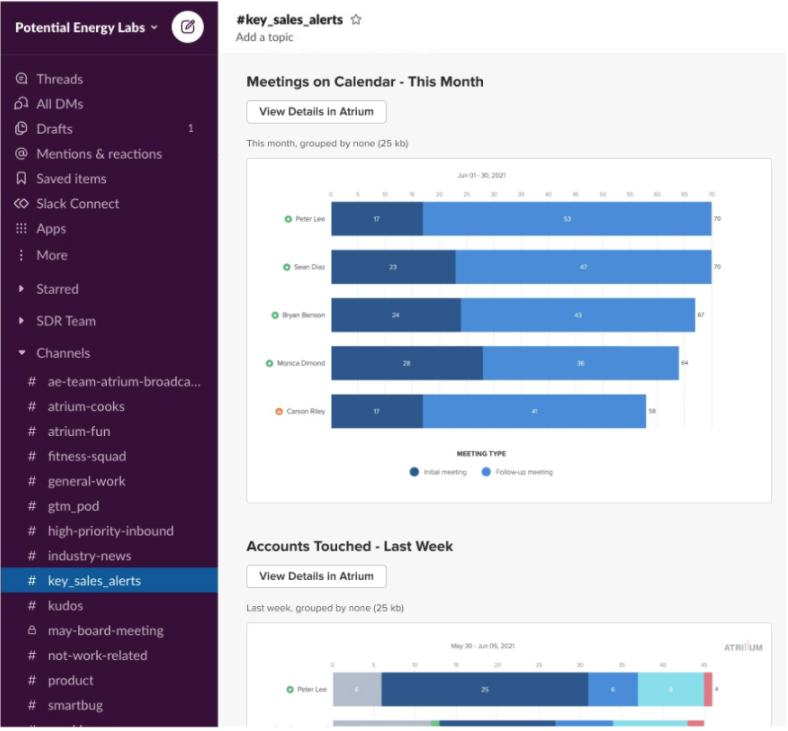 Get started with Atrium in Slack now!
3. Custom Team Names
You can now edit team names, using your own internal naming conventions to make it easier to navigate and understand Atrium insights.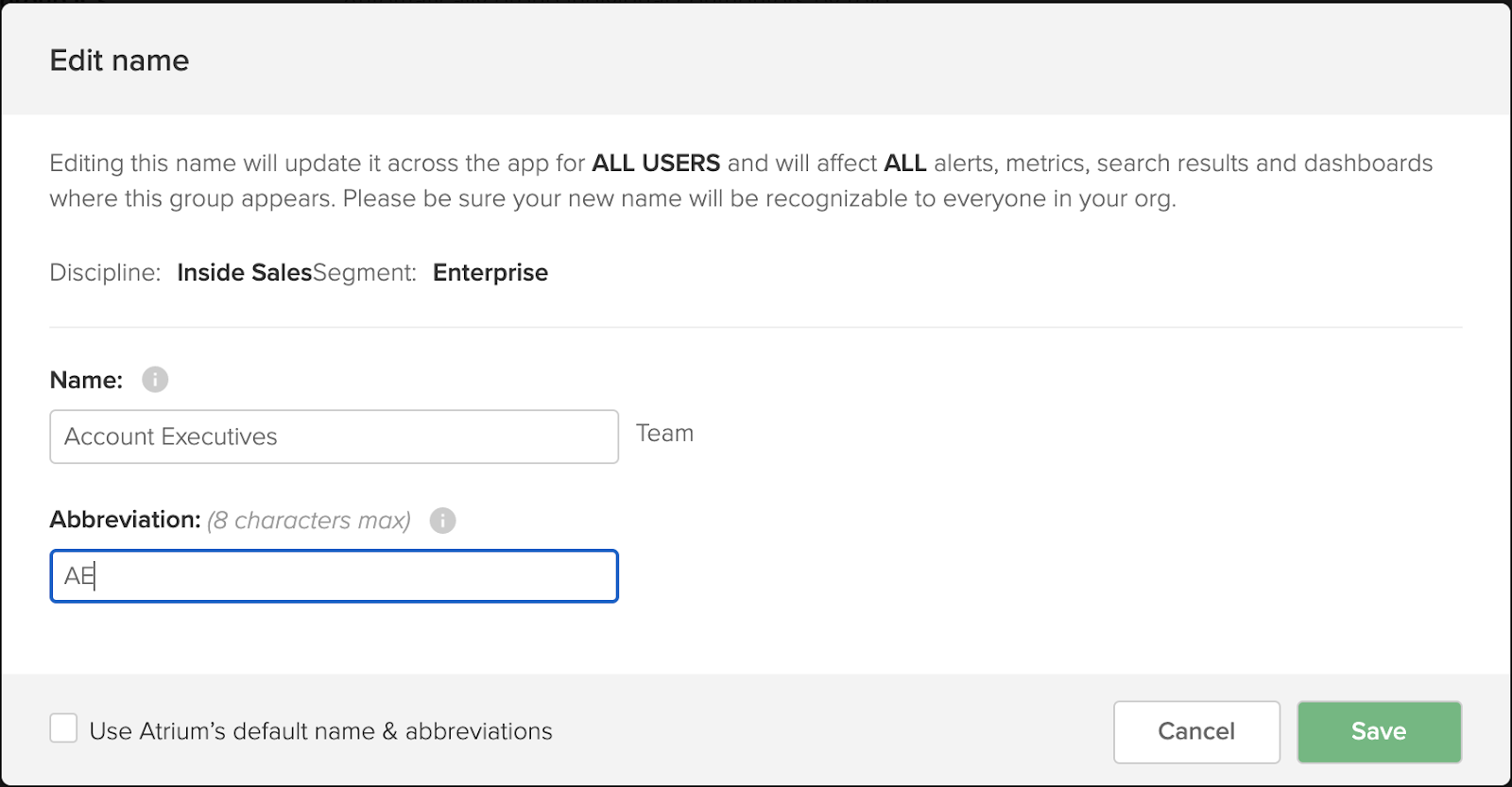 If you manage a team and have not discovered this feature, you simply need to navigate to your profile under the Edit Organization tab in settings and then click edit.
4. Overhauled Goal Progress Emails
We've updated the design of the automated goal progress emails so that they're more actionable (and they look much better as well!).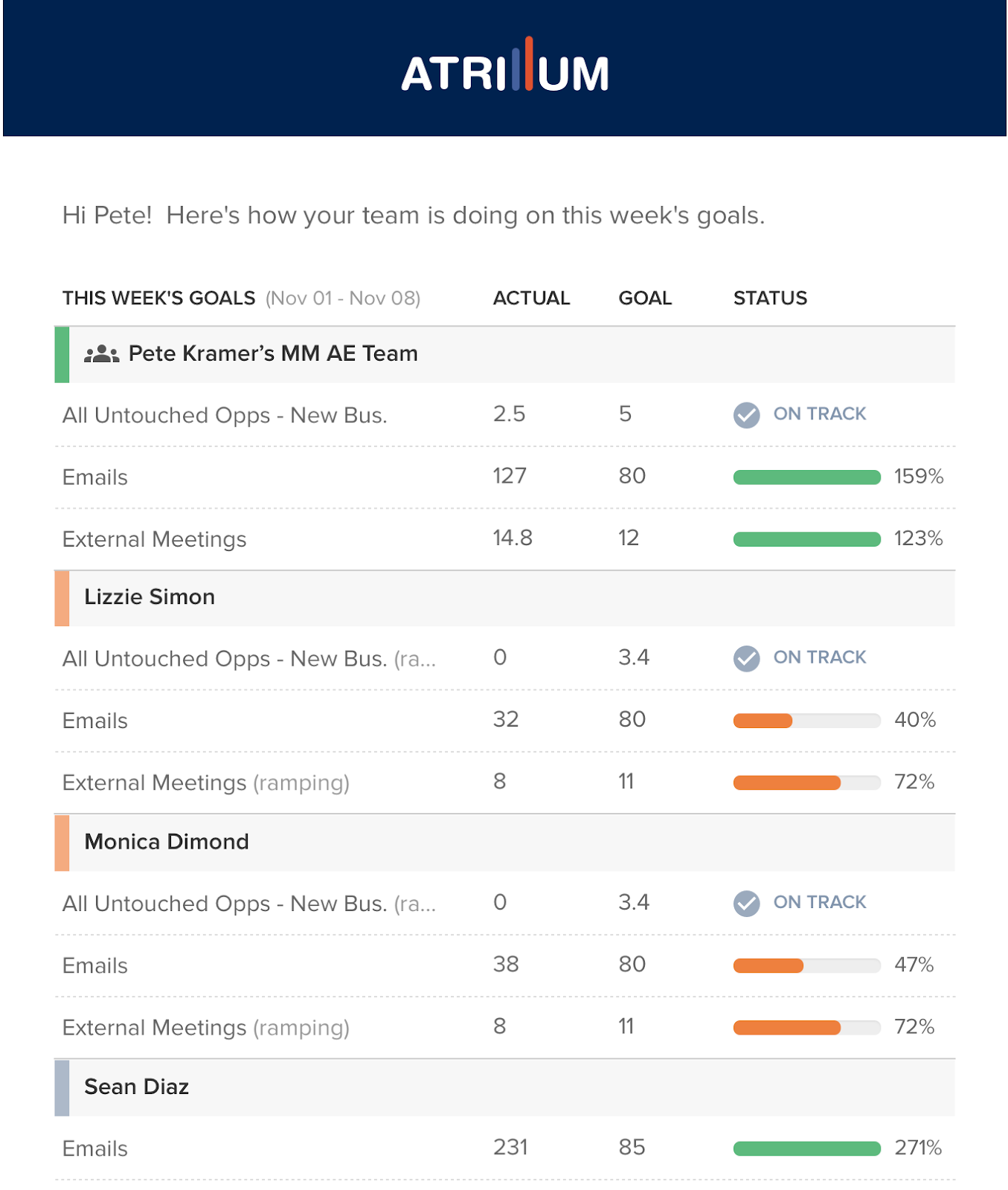 5. New Wins Card
We've made it easier than ever to measure, goal and improve on the number of opportunities closed won by rep, team, etc.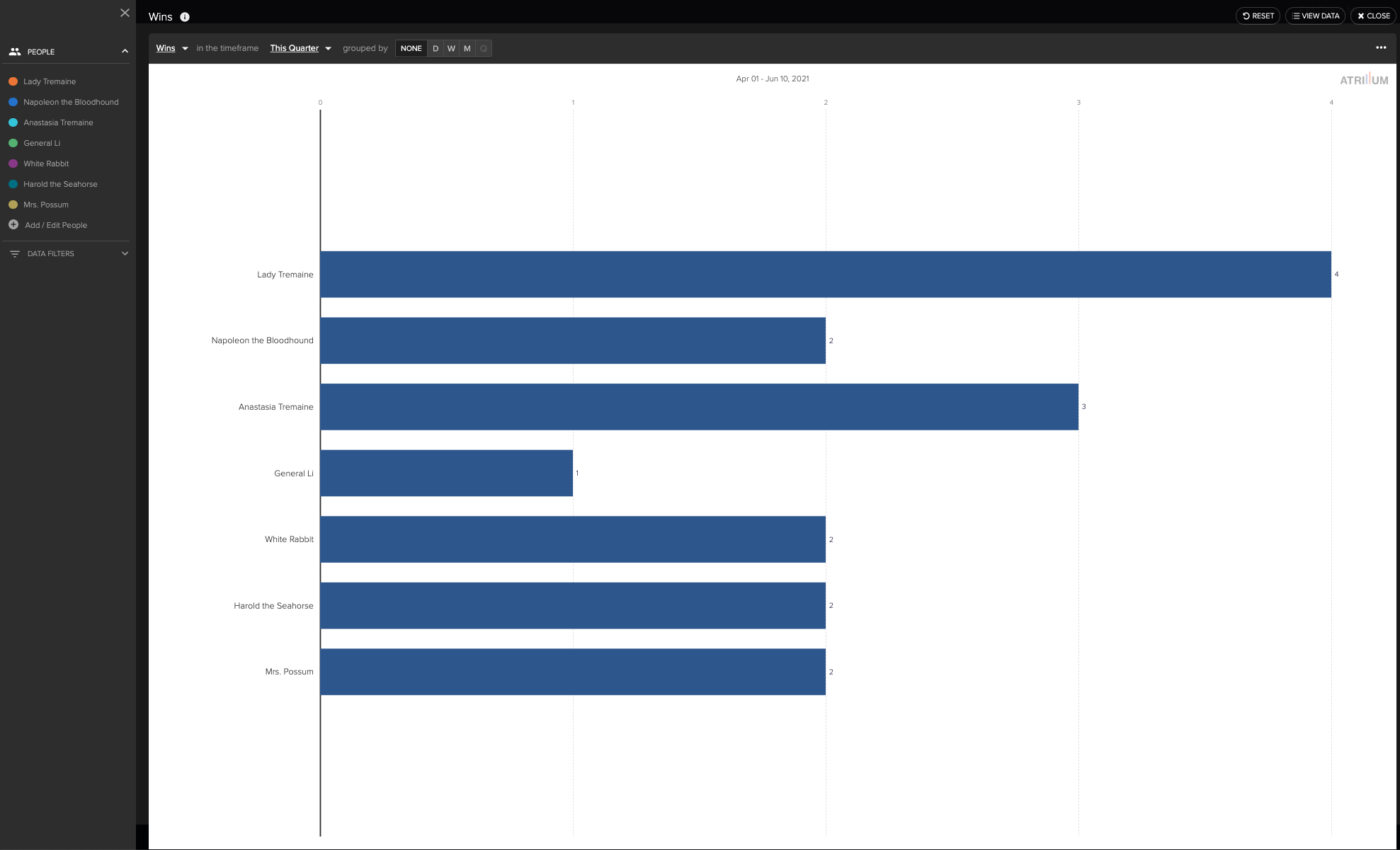 Learn more about this card here.
6. New Goals Tab
We've added a goals tab at the top of the app - so wherever you are in the app, you can now easily access goal setting and monitoring capabilities you've come to know and love.

7. New Insights Tab
We've added an insights tab at the top of the app to enable you to keep on top of all the insights that Atrium provides.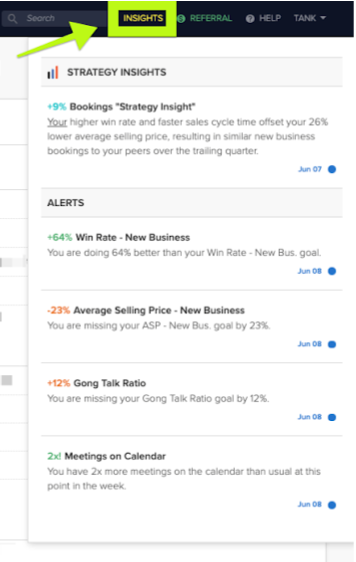 8. Account Owner Filter
You can now filter out activities with accounts not owned by the rep so you can ensure you're tracking emails sent, contacts touched, etc. only by the account owner. This filter will allow you to see just the most relevant activities for those accounts that the rep has been assigned.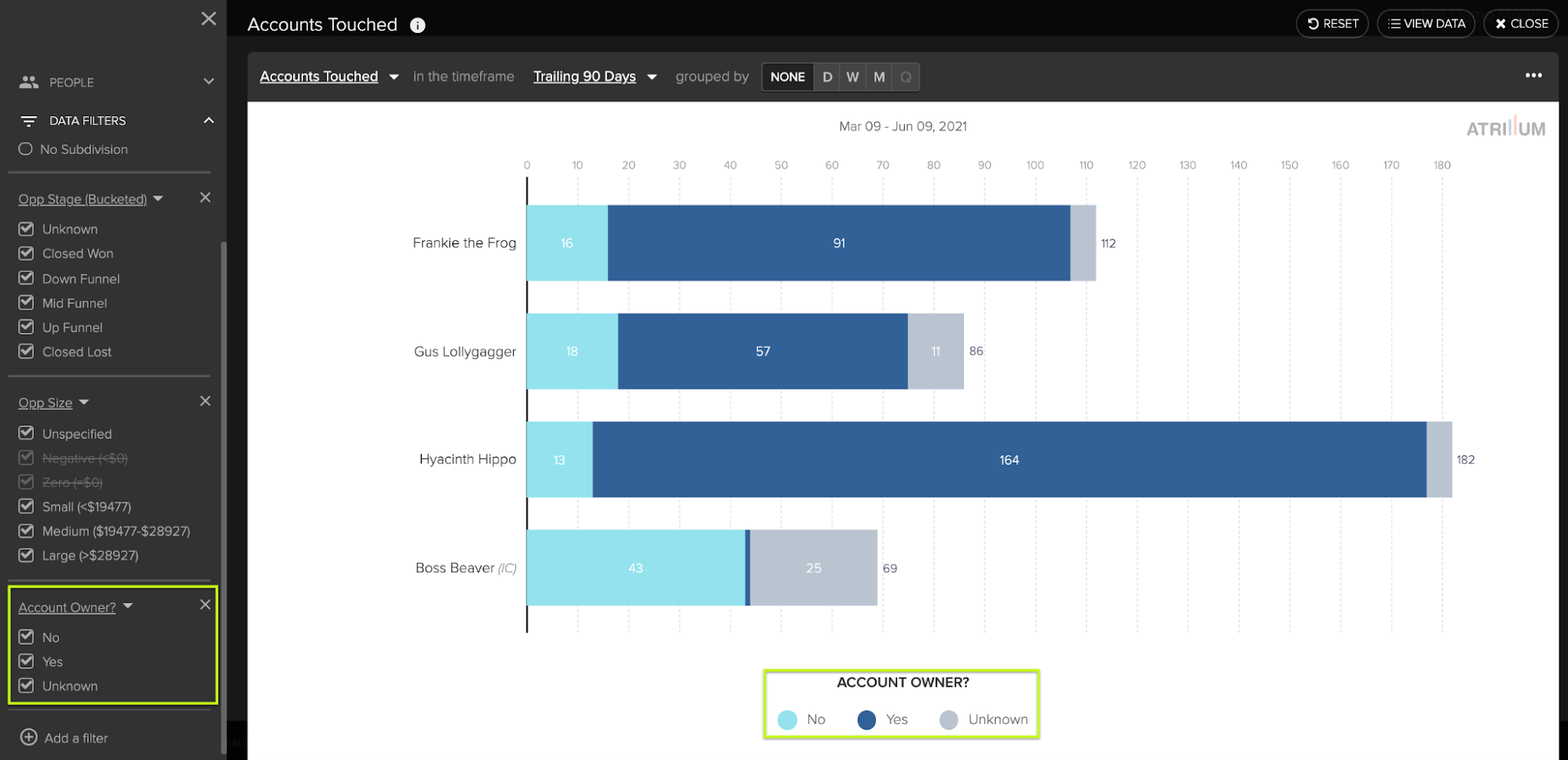 The Account Owner Filter is available for use on the following cards. Check it out now!