LinkedIn Sales Navigator Logging SFDC Tasks
If your reps are using LinkedIn Sales Navigator and you track this activity using LinkedIn's Salesforce Integration to log messages as Tasks, you may notice that these are now logged without a Task "Type." The subject of the Task will include something like "Message Sent from Sales Navigator," but there is not a field on the Task record that indicates this is a LinkedIn message.
This can make it really difficult to track LinkedIn tasks in SFDC, especially when comparing them to other types of tasks (emails, social touches, etc). It also limits your ability to track LinkedIn activity using Atrium's Custom Tasks Card because there isn't a field to map for the card setup.
However, there is an easy way to set up a Workflow Rule in Salesforce to make sure you can track your LinkedIn Activity easily in your reporting tools, especially in Atrium!
How to Create a Workflow Rule in Salesforce to Track LinkedIn Messages
1. Navigate to your Setup page in Salesforce and search for Workflow Rules in the left side panel. Select the "New Rule" button at the top of the page.

2. Select "Task" in the Object dropdown list and select "Next"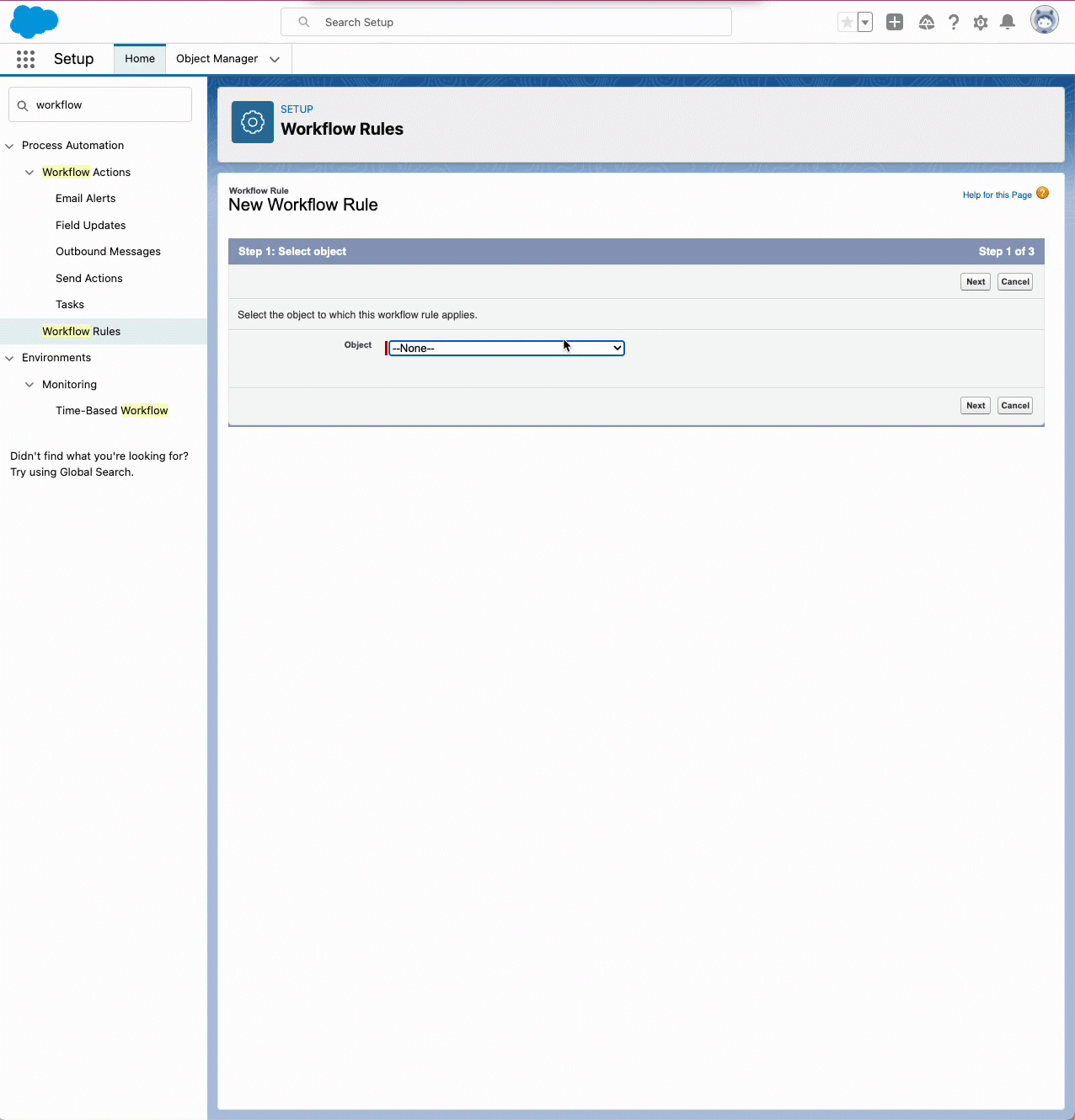 3. Name the rule and add a description so any admin will understand what the purpose of this rule is.
Select the Evaluation Criteria - You will likely want "created and anytime it's edited to subsequently meet the criteria" so that you capture both creation and editing of these tasks.
Next, add the Rule Criteria - For LinkedIn Messages, the Subject contains the relevant information, so you would select Task:Subject as the field we are using. Because a subject line can contain more information, we use the "Contains" Operator and then enter the text that appears in the subject line (this may be something like "InMail sent from Sales Navigator").
Click "Save & Next"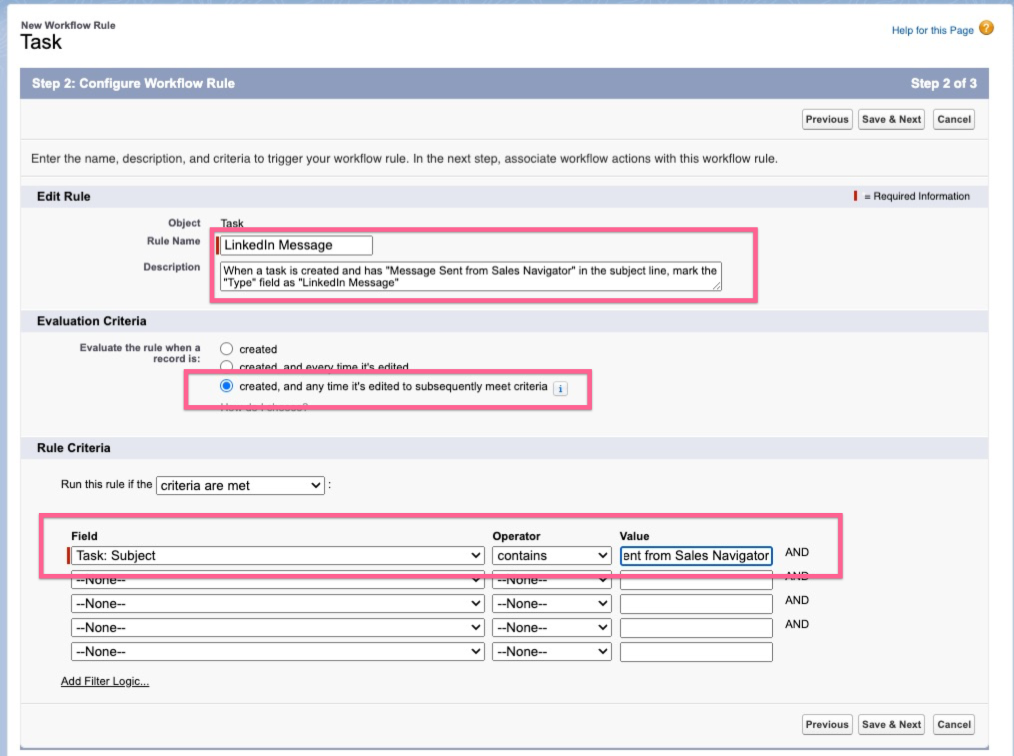 4. Now that you have saved the criteria for the rule, you need to select the workflow action that happens once the rule criteria is met. In this case, you want to select "New Field Update" because you want to update the "Type" field with the correct information.
Click "Done"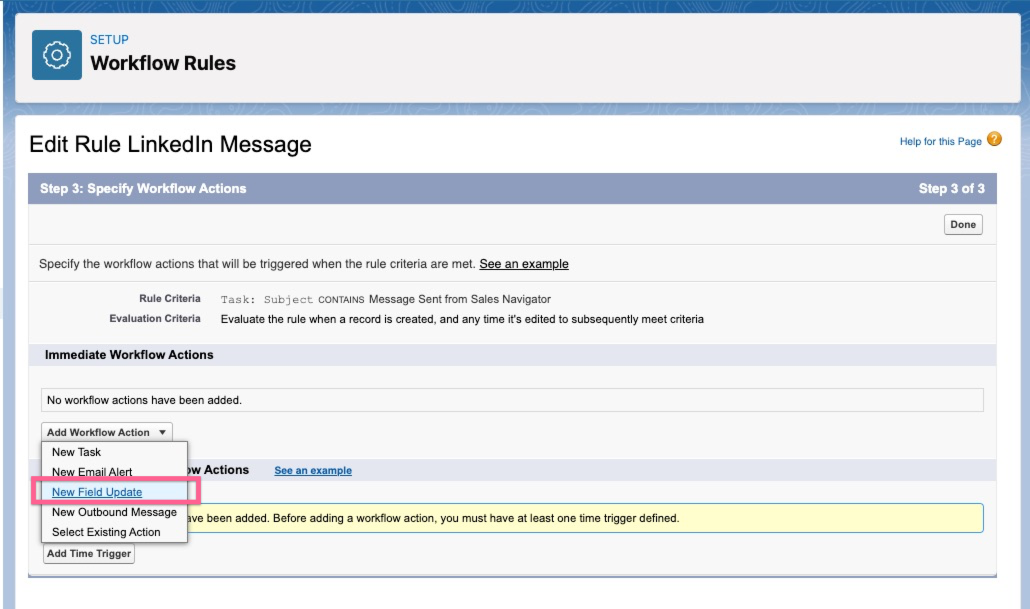 5. Next you will select the field that you want updated and the value you want.
Again, give the update a name and description that will make sense to you and any other admins in your organization.
Select the "Field to Update" This will likely be the "Type" field, but you may have a custom field used to denote the type of activity completed.
Select the Value for the selected field you want updated. In this case, we are using "LinkedIn Message" but your organization may use a different term or value for this use case.
Click "Save"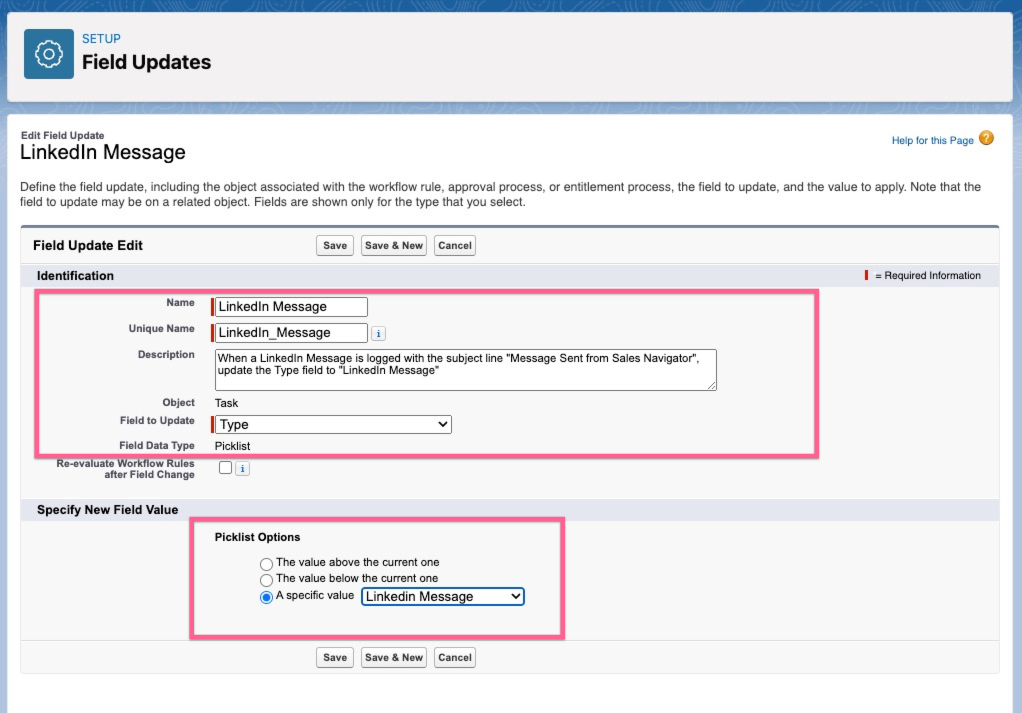 6. Confirm that the right action has been created and click "Done"
Now you have created your workflow rule and action. There is just one more quick step before this is all set!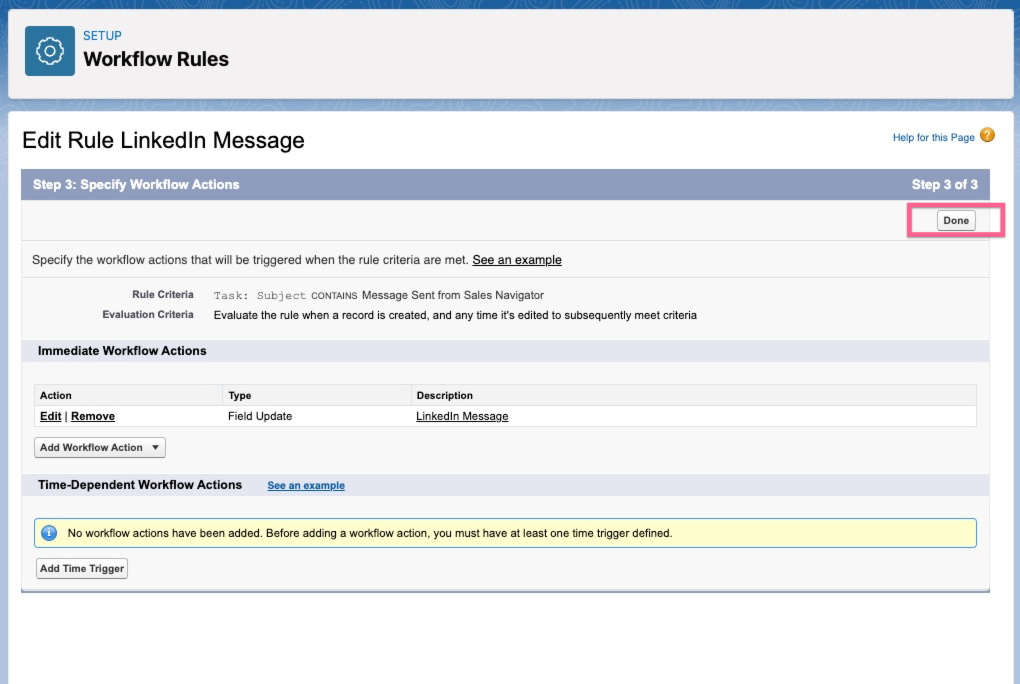 7. You want to make sure your Workflow Rule and Action are "active" in order for this to work. If the checkbox next to "Active" is not checked, click the "Activate" button to activate your rule.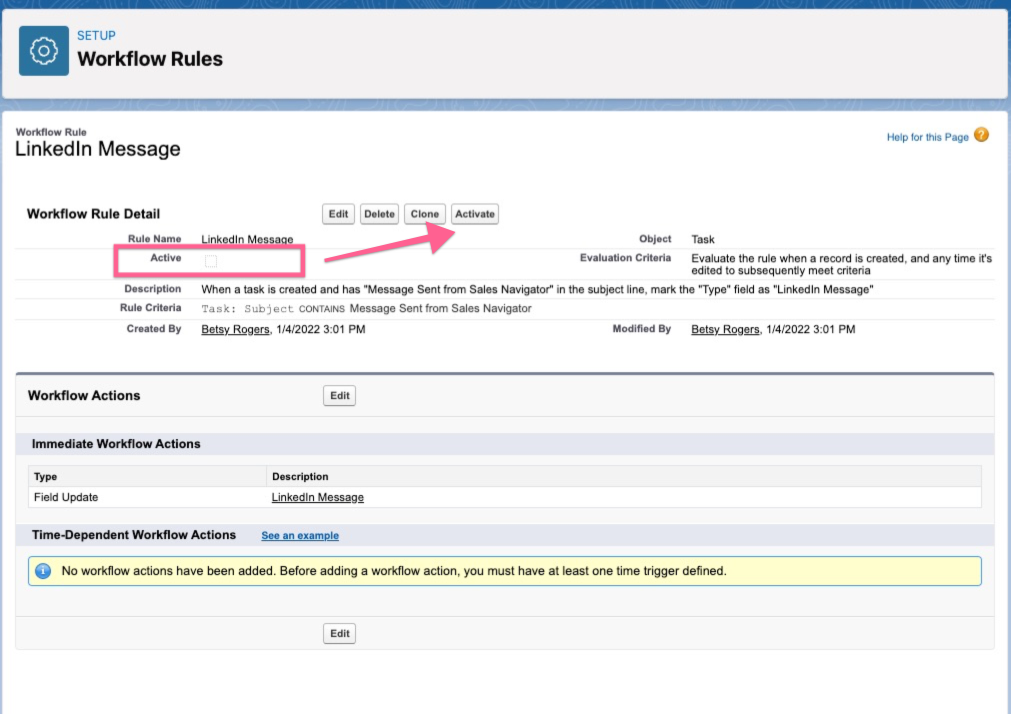 8. Once the "Active" checkbox is checked, your Workflow rule is good to go!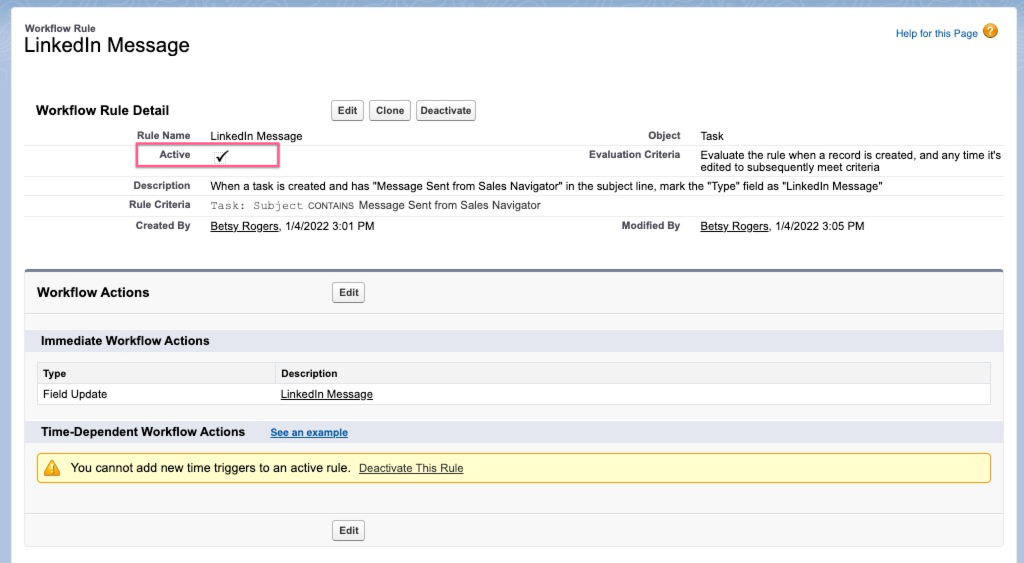 Note: This workflow rule will work from this time forward, so you may need to update previous data in SFDC to correct your historic data.