TL;DR
We are excited to announce our new Average Opportunity Size Card! This card allows you to measure the average size of open opportunities in your team or rep's pipeline.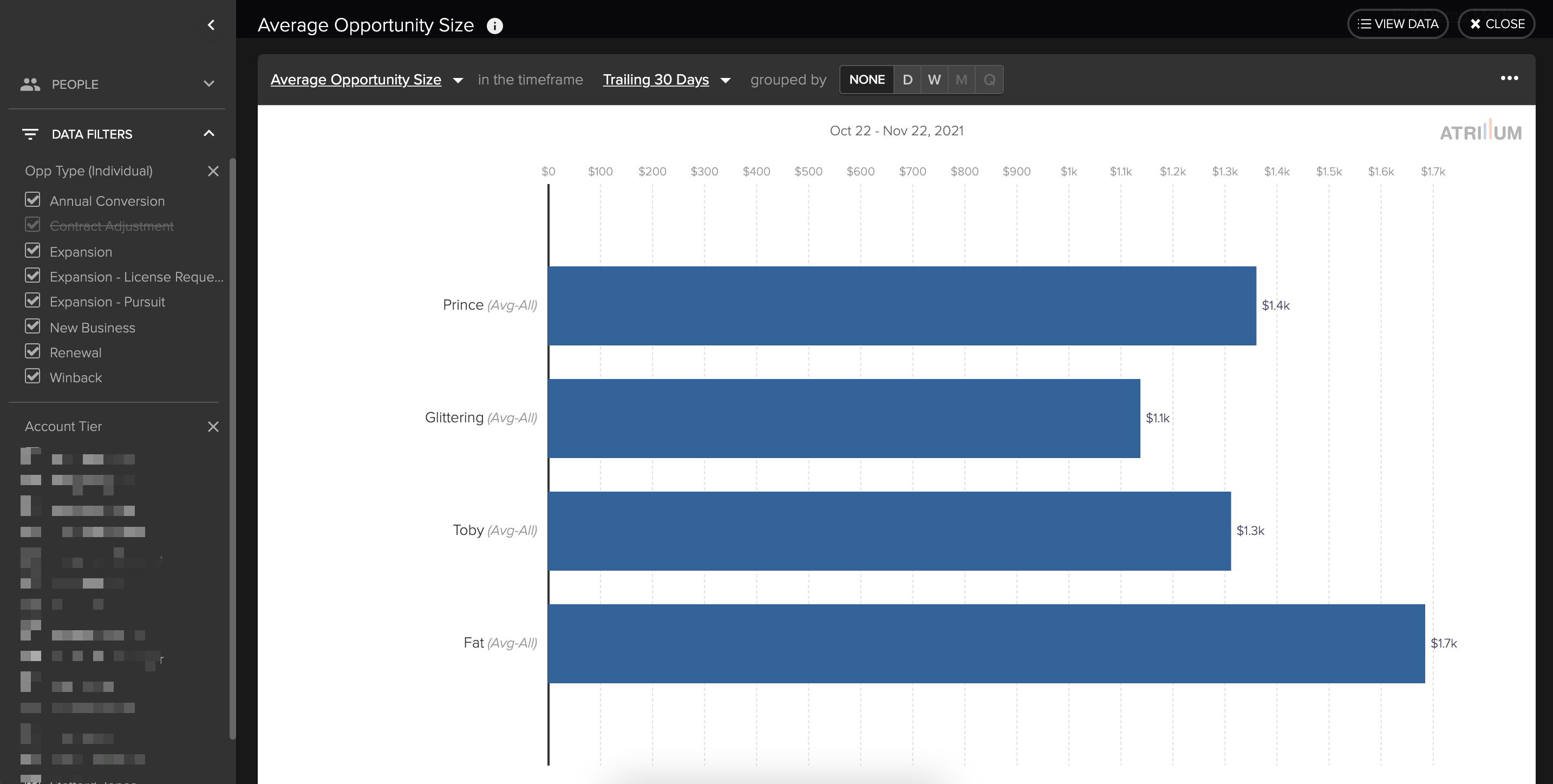 Link: Average Opportunity Size
Details
This card measures average pipeline value of opportunities that were open during the given time interval.
Why It's Important
Average opportunity size is a precursor to Average Selling Price and is an important metric to monitor while forecasting expected sales performance. Understanding average value of opportunities in a rep's pipeline helps their manager to know how many incremental deals in pipeline are needed to hit quota and the expected sales cycle and win rate based on their existing pipeline. Additionally, if a rep has Positive or Warning Average Selling Price Alerts in Atrium, their manager can use the average opp size card to explain if their ASP alert is caused by primarily working deals of a certain size.
How Do I Use It?
The Average Opp Size Card is a great addition to your Forecasting Dashboards and Alert Feeds to understand how many incremental deals are required to hit quota.
Review in Team Meetings and Rep 1:1s to inspect the size of deals that make up their pipeline and help reps understand how their average opp size affects their sales process and quota attainment.
Set Goals using your expected ASP value to get proactively alerted if reps are trending ahead or behind where you expect them to be.
Using in Practice
Identify reps that have a low Average Opp Size for coaching.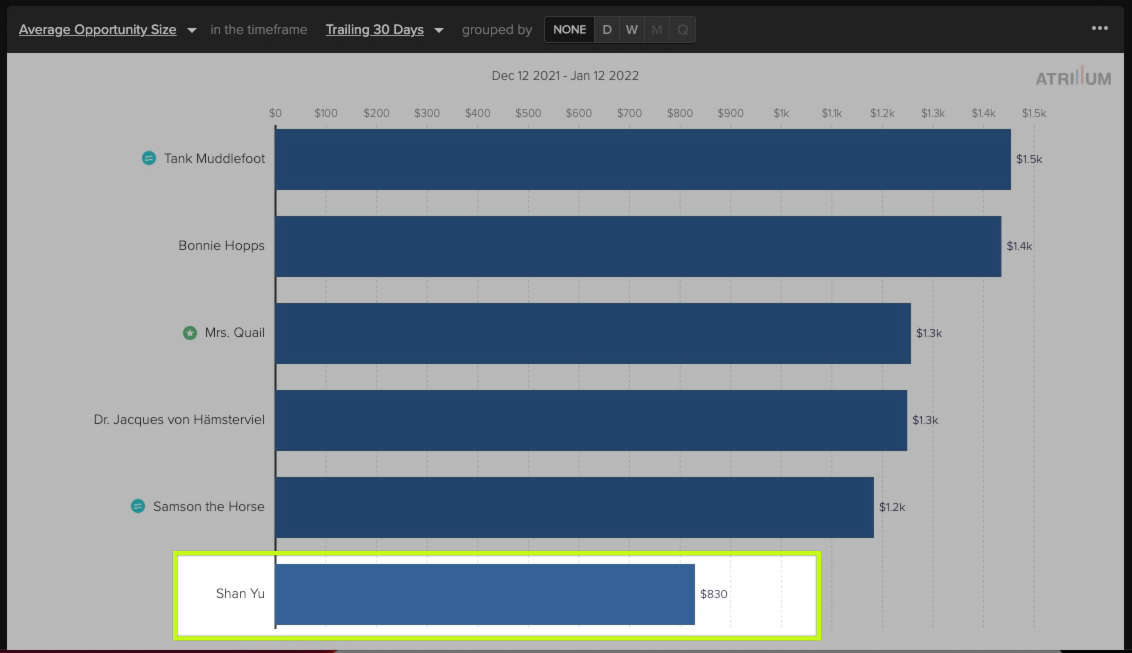 Compare Average Opp Size with ASP to understand how well reps are forecasting.
For reps that have a lower ASP than their peers.....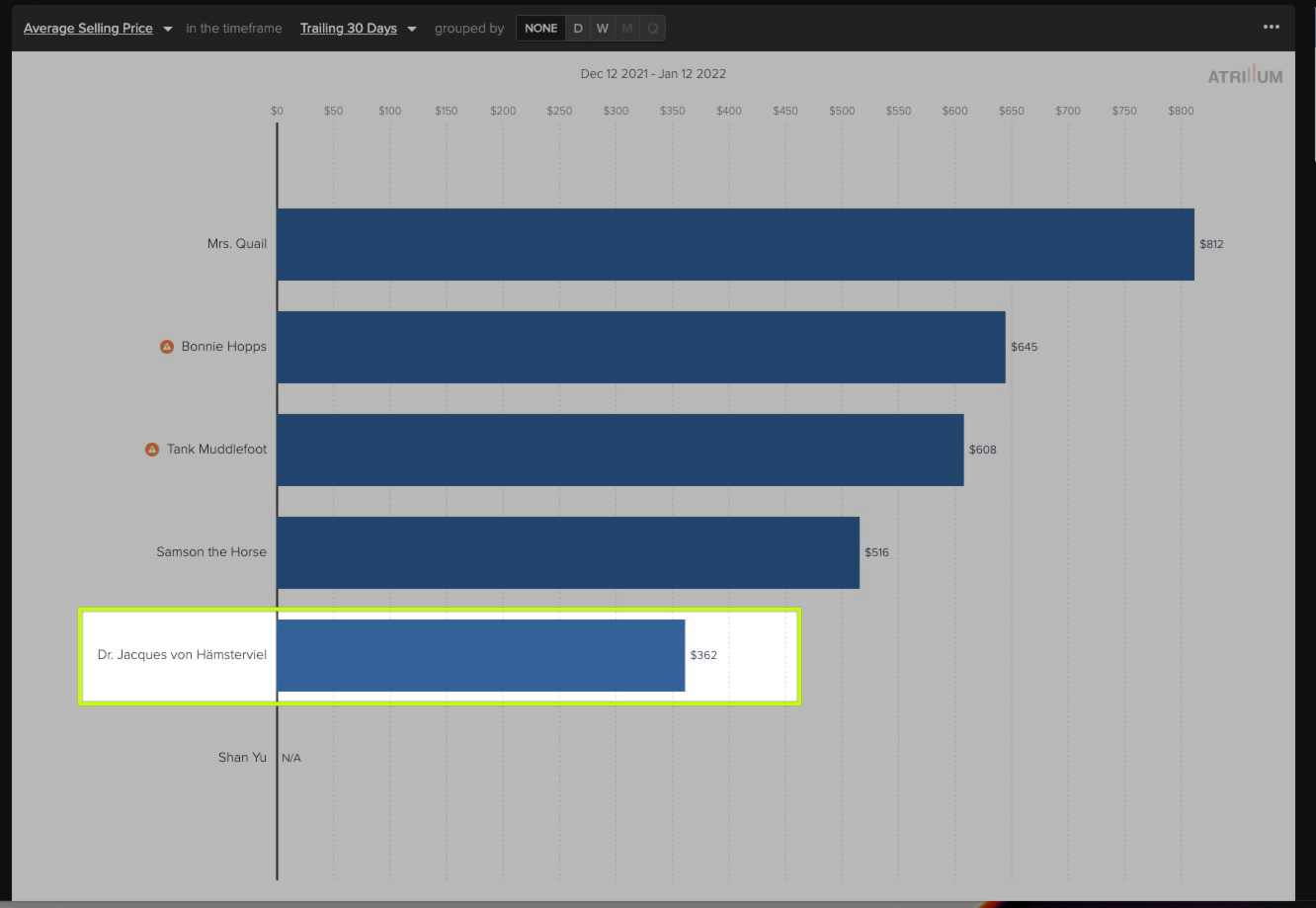 ..Average Opp Size helps you inspect what opp size looks like in their funnel and where they need coaching.