We are excited to announce our newest card - the Custom Tasks Card! This card allows you to track specific task types from Salesforce in your Atrium instance!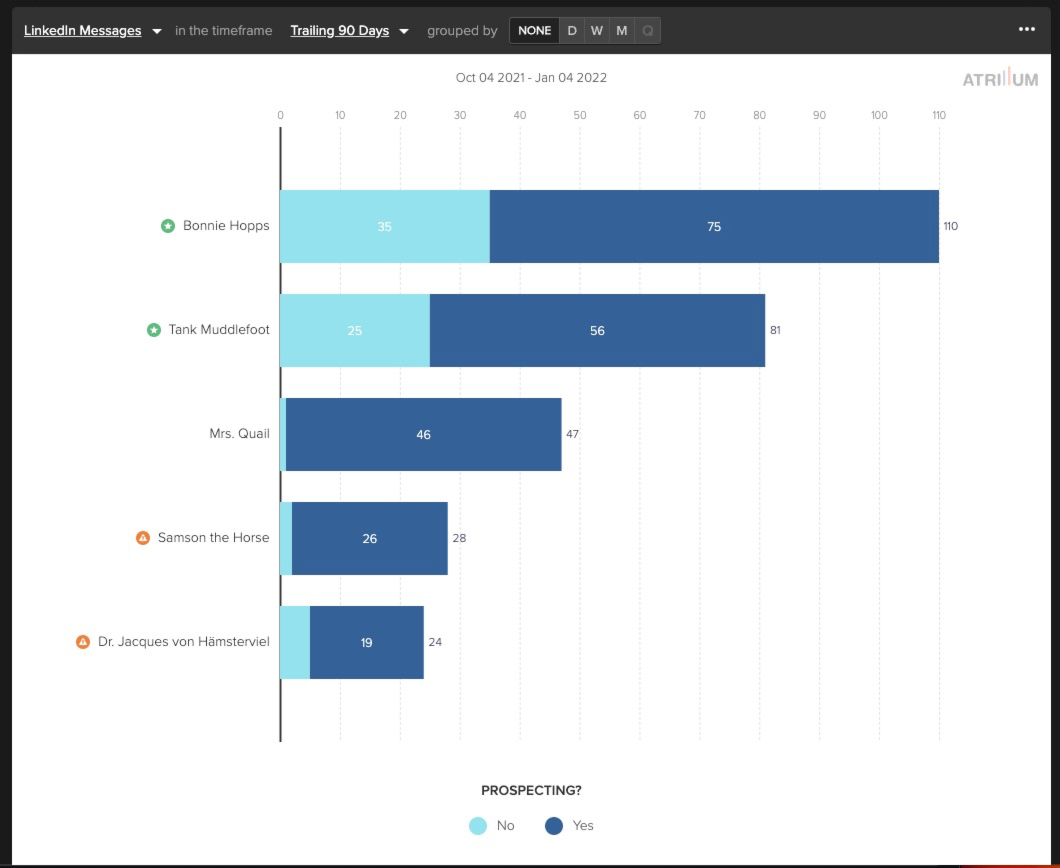 Details
We've heard from our customers that you would like to track more types of activities in Atrium in order to get a more complete view of the effort your team is putting in. Now you can track specific types of tasks in Atrium!
Setting Up This Card
In your Preferences Menu, you can select which field and field value(s) from the Activity Object in SFDC you want to track in this card in Atrium.
You can give this card a custom name so your team knows what is being tracked. For example "Social Touches" or "LinkedIn InMails"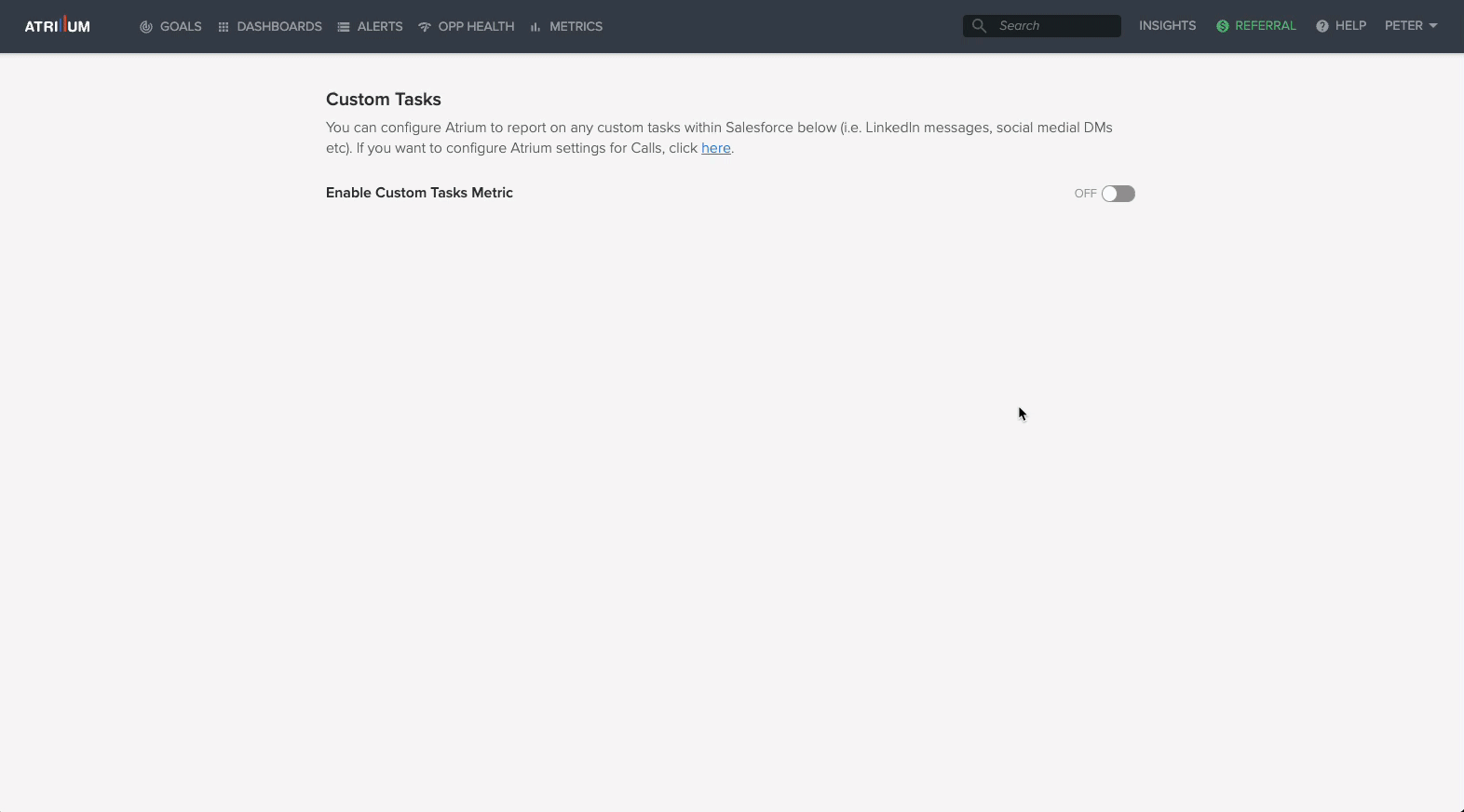 Once the mapping is complete, you will see this card appear in your Atrium instance!
LinkedIn Sales Navigator Note: If you want to use Custom Tasks to track LinkedIn Tasks and are currently using the Sales Nav CRM integration that only updates subject lines, you will need a Workflow Rule in SFDC to update a Atrium supported filter field to use this card. Here is an article on how to create a Workflow Rule (link). If you need additional help or clarification, please contact your CSM or our Support team!
Why It's Important
Activity volume is an important precursor to sales performance and many teams are tracking additional activities in Salesforce to understand what reps are doing to be successful. This can include tasks like LinkedIn InMails, text messages, social touches, Disco calls, the 1st step in your sales playbook, and many others. This new card will allow you to select which activities you want to see in Atrium so you can track which reps are successfully completing these tasks.
How Do I Use It?
The Custom Tasks card can be used in the same Saved Views you use any of your Effort Metrics in Atrium (emails, calls, meetings, etc). This card will help give a more complete picture of the effort reps are putting into their prospecting and selling motions so you understand where they are spending their time and how well those efforts are working to deliver down-funnel outcomes.
Add this card to your Rise and Shine and Activity Dashboards and Alert Feeds to see how many of these activities reps are completing throughout the week.
Use this card in your Prospecting Outcomes Dashboards and Alert Feeds to see how top performers are diversifying their outreach efforts to be successful.
Set Goals for your reps to set an expectation for how many of these activities they should be completing throughout the week/month/quarter to hit their targets!