Overview
The Subscription Center allows you to view and edit the Views (Dashboards, Alert Feeds, Saved Cards, Opp Health Views, Goal Views, Sales Coach) currently being distributed to your team.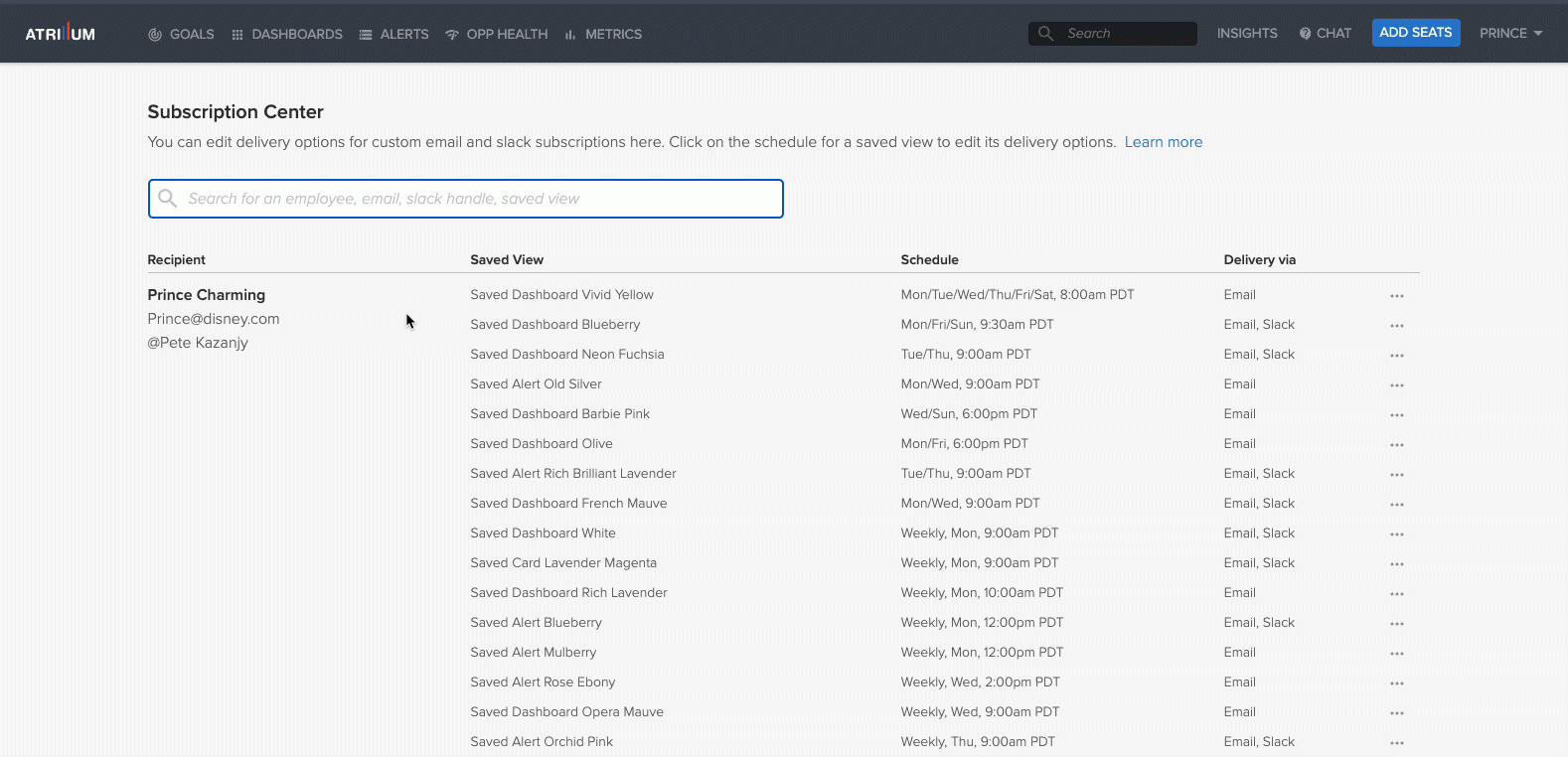 Distributing your Saved Views is key to building a Data Driven Culture as it builds a consistent workflow by delivering valuable insights directly to your team. Having a healthy distribution schedule makes it easier for your team to know when and how to use their saved views in practice, so the Subscription Center allows you to ensure distributions are well paced and delivered at times your team will use them.
To learn more about creating a distribution cadence for your team, check out our webinar on creating a Data Driven Culture.
Subscription Center is separate from Atrium's Automatic Notifications for Goal Tracking. More on that here.
Subscription Center Recipients
The Subscription Center groups all distributions by the recipient's name, email address and/or Slack handle. Any saved views being sent to an Email Address or Slack Handle associated with an Atrium user will be grouped together under the user's name. If a user has not authorized Slack or has an email address that is not associated with their Atrium account, the distributions for those recipient email or Slack handles will be grouped separately.
What Can Users See in the Subscription Center?
Atrium Admin Users will see

All distributions for saved views currently on distribution

All Atrium users who do not currently have distributions associated with their email address

Managers will see

All distributions associated with users below them in the org chart




Any distributions of saved views they have owner, editor, or viewer access to

Individual Contributors will see

All distributions they have owner, editor, or viewer access to

All saved views being distributed to the email address or Slack handle associated with their Atrium account
What Can I Edit in the Subscription Center?
If you have Owner or Editor Access to the Saved View, you can edit:

The Distribution Schedule by either clicking on the schedule OR clicking "Edit distribution schedule & method" in the menu

This will open the distribution modal where you can edit the schedule and who receives the saved view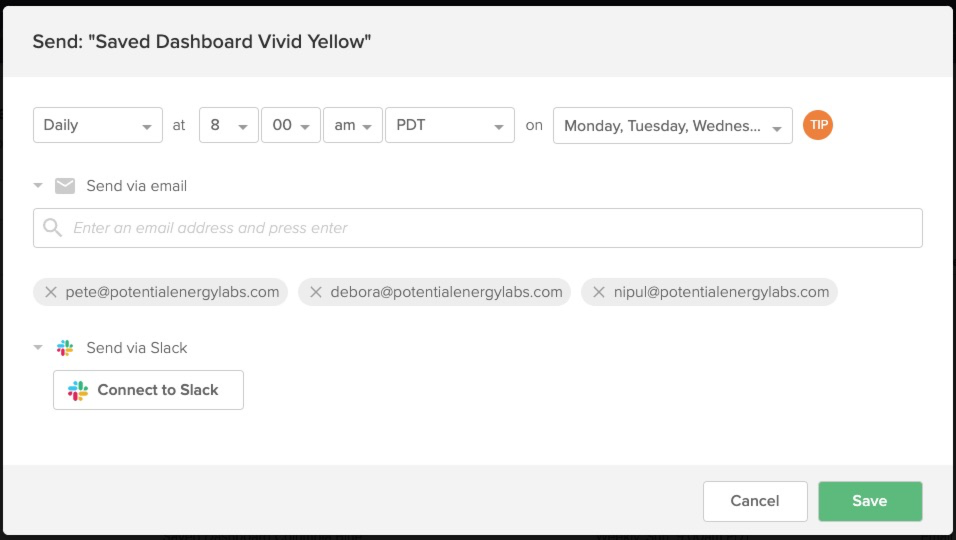 The Sharing Settings by clicking "Edit Sharing Permissions" in the menu

This will open the Sharing Settings modal where you can edit who can view or edit the saved view.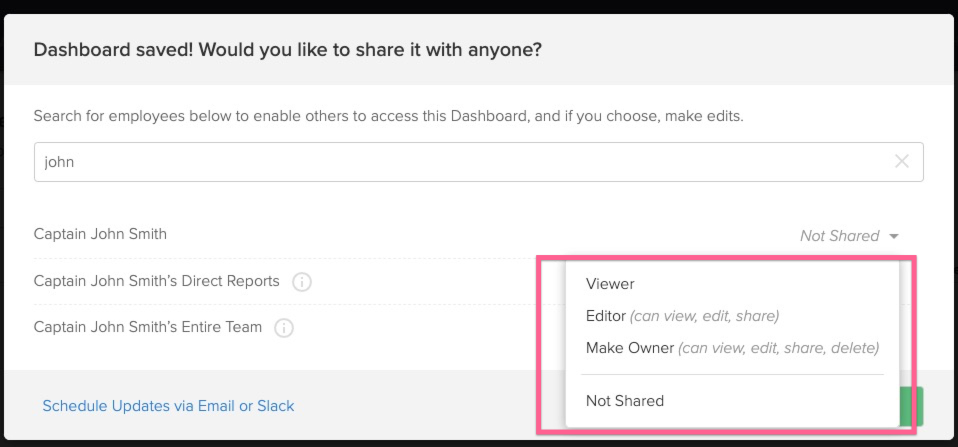 How Do I Use It?
Search for team members, email addresses, or Slack handles to see what views they are receiving and what the distribution schedule looks like to:
Ensure distributions are well paced, so team members are not receiving all views on the same day

Edit the distribution schedule inline to adjust the days and times views are being delivered

Audit to make sure when the views are being received makes sense for the content (E.G., Are your views being received on the day/time when they would be using these insights in their workflow?)

Check that team members are receiving saved views that are consistent with your priorities

Are all views being distributed in the same theme?

Are there saved views that provide insights managers should be using more consistently? Navigate to those views to add distribution

Make sure everyone on your team that needs saved views are receiving distributions

Are managers or reps on your team not receiving any distributions?