A playbook on monitoring struggling performance of AE's to be able to course correct early on.
Table of Contents
Overview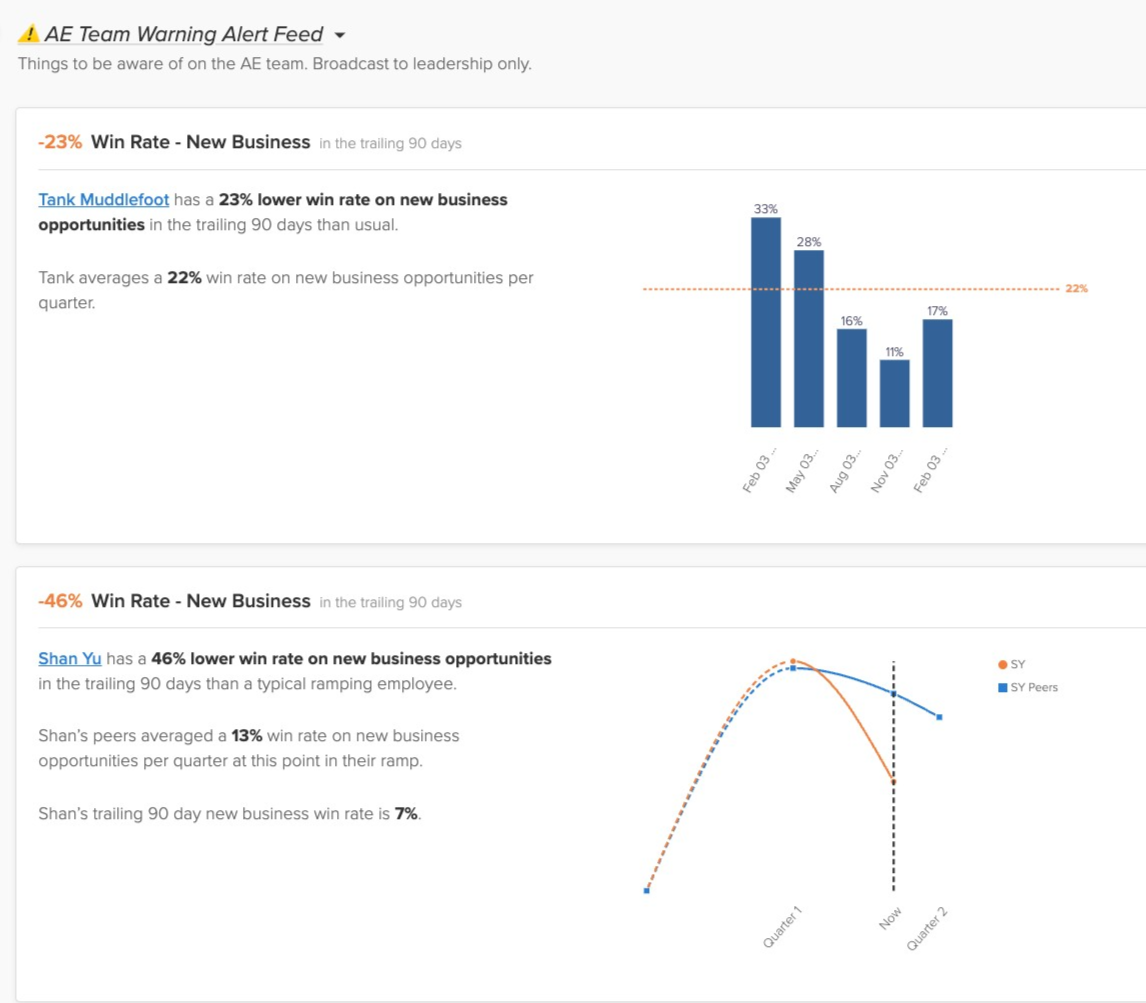 Want help deploying one of these playbooks? Contact your CSM here.
Equipping managers with warning insights on rep performance is critical to ensuring that struggling performance can be quickly identified and corrected before the minor issues become big problems.
This playbook will show you the suggested alert feed to use in Atrium to keep a finger on the pulse of reps who are struggling to perform, investigate and identify root causes to performance issues, and coach effectively to insights rather than instinct.
Roles
Inside Sales - SMB through Enterprise

Outside Sales - SMB through Enterprise
Suggested Metrics
| | | |
| --- | --- | --- |
| Role & Segment(s) | 🟢 Basic | ⬥⬥ Advanced |
| Inside Sales AEs and Outside Sales AEs | Accounts Touched, Average Sales Cycle, Average Selling Price, Bookings, Meetings on Calendar, New Opportunities Owned, Opportunities Owned, Untouched Opps, Win Rate, Wins | Weighted Pipeline By Historical Win Rates, Pipeline Owned, New Pipeline Owned, Stuck Opportunities, Activity Points |
Suggested Views
Below is a suggested view to gain awareness on struggling performance from your reps and team, in order to identify root causes and course correct through data-driven coaching. The best practice is to group it together with other relevant management views into a folder.
If you'd like to get amazing at innovating your own Atrium views, these guides on Dashboards, Alert Feeds, Opp Health Views, and Goals are a great place to start.
⚠️ AE Team Warning Alert Feed
Read more about Alert Feeds in Atrium here.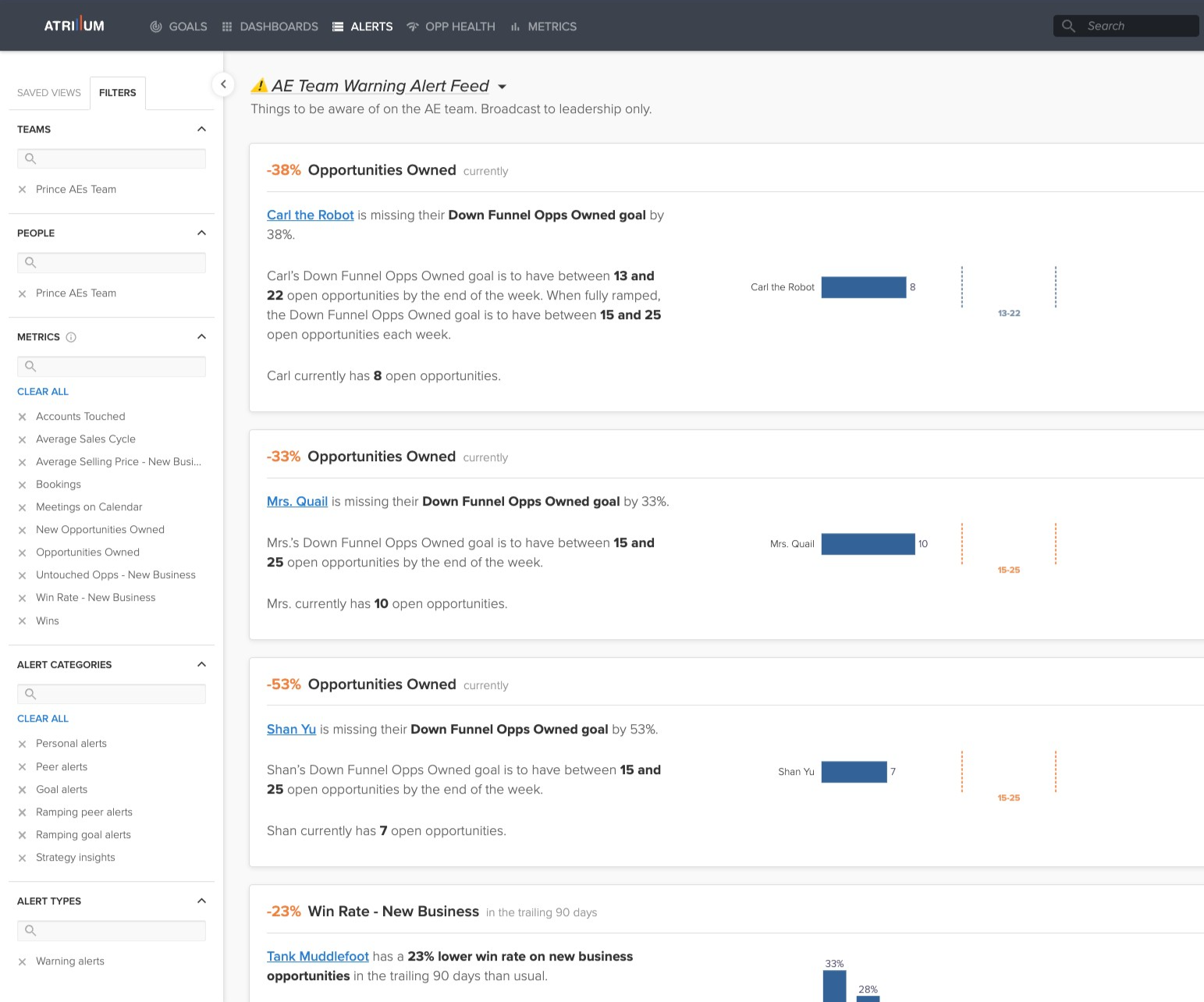 View Type: Alert Feed
View Description: Important team and rep alerts for AE team. Relevant for first level managers.
Roles & Segments: Inside Sales - SMB through Enterprise, Outside Sales - SMB through Enterprise
Subject(s): All AEs
Suggested Metrics: Accounts Touched, Average Sales Cycle, Average Selling Price, Bookings, Meetings on Calendar, New Opportunities Owned, Opportunities Owned, Untouched Opps, Win Rate, Wins
Alert Categories: Personal alerts. Peer alerts. Goal alerts. Ramping peer alerts. Ramping goal alerts. Strategy Insights
Alert Type(s): Warning Alerts
Broadcast Audience: First level managers Listserv, First level managers Slack Channel
Broadcast Cadence: Weekly on Thursday mornings
Example Screenshot(s): screenshot
View Example Screenshots
⚠️ AE Team Warning Alert Feed